Estimated read time: 2-3 minutes
This archived news story is available only for your personal, non-commercial use. Information in the story may be outdated or superseded by additional information. Reading or replaying the story in its archived form does not constitute a republication of the story.
Samantha Hayes ReportingPeople looking for jobs or better salaries can be glad they're in Utah right now. The state's economy is soaring, and employers are looking, even competing, for workers.
"If Utah was a stock, you would want to invest." That's what Governor Jon Huntsman said about the state in light of tremendous growth and the state's lowest unemployment in many decades.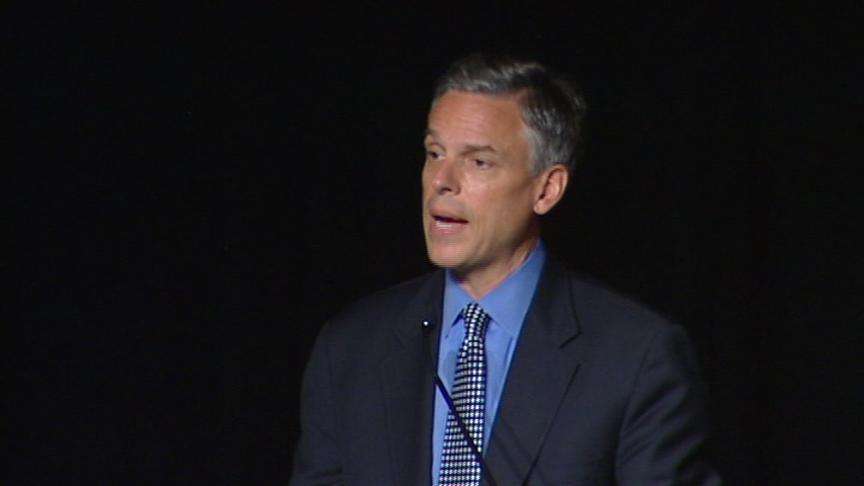 At the Department of Workforce Services, Michael Watters finds himself in demand. "Sending out a lot of e-mails, faxes. This is a great agency for all of that you can do it all right here," he said.
Right now he can pick and choose. Two years ago it was a different story.
George Archuleta, Department of Workforce Services, said, "The employers had the ball in their hand, and they were saying, 'We are looking for specific skills, for this amount of money.' That's changed."
Economist Mark Knold says the unemployment rate is so low, anyone who wants to work can probably find a job. "It's currently at 2.3 percent. It's the lowest it's ever been. February 1953, that was during the Korean War, so we just haven't gotten this low," he told KSL.
On the flip side, that can be a problem for employers.
Knold says, "To put it in real-estate terms this is a seller's market; if you are selling your labor, this is a seller's market."
At the Utah Economic Summit, Governor Huntsman says the state is getting high marks for being "pro business." Utah is also home to many self-made entrepreneurs.
Gov. Huntsman said, "The doers, the risk takers and the entrepreneurs, you can't have a successful economy unless you're able to keep entrepreneurs and risk takers within your state boundaries."
They're the people who often provide the first chance for others who may have been looking for an opportunity.
Michael Watters, for one, doesn't expect to have trouble finding work. "I've been applying for several in the state and several private employers. I'll be employed by the end of the week, I think."
The sector with the highest percentage growth is construction, and construction is a responder in the economy, a really good indicator of growth and demand.
The governor said we also have seen tremendous growth in exporting Utah products to other countries. "This is important because when you now look at our economic foundation as a state, we have over $6 billion, knocking on the door of $7 billion, that we export to the rest of the world."
That's a big deal because for every $1 billion in exported goods, a quarter of a million Utah jobs are created. With much of the nation seeing an economic slowdown, Utah's outlook still looks good.
The governor also mentioned the role of Utah's tourism industry. Two years ago, we had 17 million visitors; last year, it was 20 million, which contributed about $1.5 billion to the economy.
×
Most recent Utah stories