Estimated read time: 1-2 minutes
This archived news story is available only for your personal, non-commercial use. Information in the story may be outdated or superseded by additional information. Reading or replaying the story in its archived form does not constitute a republication of the story.
Carole Mikita Reporting A West Jordan marine, stationed on the front lines of Iraq, saw his daughter for the first time on Thursday. Freedom Calls Foundation, a company back east, made the video conference possible for Corporal James Tilt and his wife, Heidi.
Around 1:30 Wednesday afternoon Heidi Tilt gave birth to her second daughter, Aydan Nicole. For the second time, Corporal James Tilt missed it because of military duties. On Thursday he saw Aydan for the first time. When asked about what he thought about his new baby girl, Corporal Tilt said, "I think she's beautiful."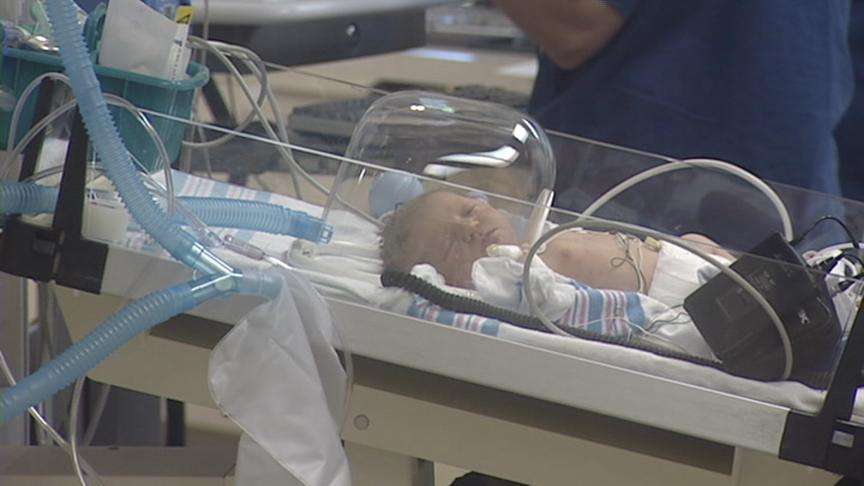 The Freedom Calls Foundation is a public charity dedicated to providing state-of-the art video conferencing to enable our troops overseas to stay in touch with their families and loved ones at home, for free.
For 90 minutes, Heidi, Aydan and her two-year-old daughter Elyse spoke with their husband and dad over the Internet. "She knows dad's gone, but I can't tell her why. That was the hardest part. So seeing her interact was great," Heidi said.
Heidi says it's so hard to be so far apart because James is a wonderful dad. After not enough time together, it was time to part. "But it was a good interaction. She saw dad," Heidi said. "She was kissing him. It was good, it was really nice."
This family will soon be able to talk with each other as much as three times a month, thanks to the Freedom Calls Foundation.
×
Most recent Utah stories