Estimated read time: 2-3 minutes
This archived news story is available only for your personal, non-commercial use. Information in the story may be outdated or superseded by additional information. Reading or replaying the story in its archived form does not constitute a republication of the story.
JUAB COUNTY -- One of Utah's most popular recreation areas is heading for one of its busiest weekends next week -- just as higher fees are kicking in.
The increased costs at Little Sahara Recreation Area are drawing criticism from some sand dunes enthusiasts -- but not all.
The new fees take effect Thursday, just a day before Easter weekend is expected to draw tens of thousands of motor sports enthusiasts to Little Sahara. Federal managers hope higher fees will help balance the budget.
Many people love the speed and the thrills, but they do not love the increased fees.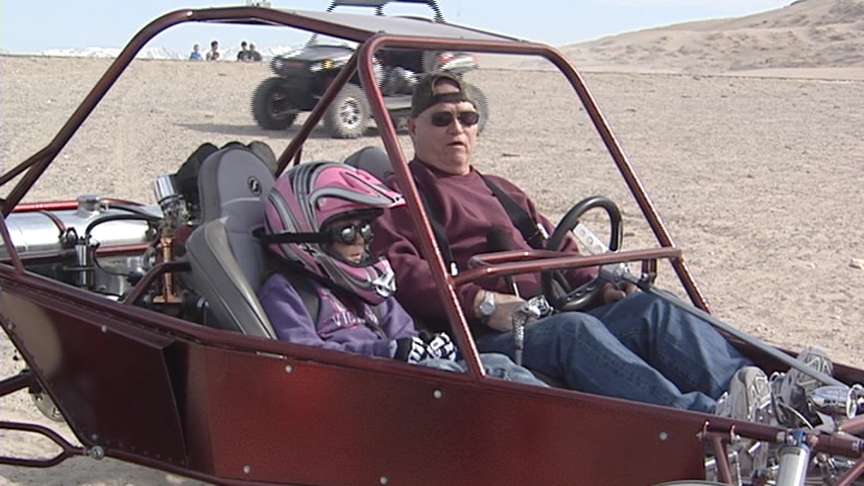 "I don't think it's right that we should be paying this," says Larry Brown of Pleasant Grove.
The Bureau of Land Management is raising annual passes from $75 to $120. That's touched off a small frenzy of purchases.
"Went and bought my season pass ahead of time," says Gene Jackson of Tooele. "I'm still at last season's rate."
The BLM says the increase is necessary because it's losing $400,000 a year on staffing, maintenance and other operational expenses.
---
The goal is for us to be as businesslike as we can and come close to breaking even for our expenses.
–Glenn Carpenter
---
"The goal is for us to be as businesslike as we can and come close to breaking even for our expenses," says Glenn Carpenter with the U.S. Bureau of Land Management.
Some outdoor enthusiasts are sympathetic.
"I think there should be an increase. I think like everything else, their overhead has probably gone up," says Mike Worthington of Tooele.
Originally, the BLM proposed eliminating the one-day $8 pass in favor of a two-day pass for $25. After fierce objections, they backed off slightly -- a two-day, one-night pass will be $18.
"That's $9 a day. Right now it's $8 a day. So that seems reasonable to me," Worthington says.
But the end of one-day passes is not going down easily for some.
Jackson says, "I've heard a lot of people say they'll go somewhere else."
Corey Brown of Pleasant Grove is worried the fee hike will limit his options. "I understand they need the money, but I'd like to have options too. If I come out for just a day I'd like to pay a day fee," he said.
The BLM says it did a comparative study with other sand dunes recreation areas around the country.
"We firmly believe that they're getting their money's worth. In fact they're getting a heck of a deal by comparison to some of the other locations," Carpenter says.
KSL heard complaints from some that the government spends too much on enforcing rules and regulations and not enough on basic maintenance.
The BLM claims it pushes hard for both, to assure safety and fun for 200,000 visitors a year.
E-mail: hollenhorst@ksl.com
×
Related links
Related stories
Most recent Utah stories