Estimated read time: 2-3 minutes
This archived news story is available only for your personal, non-commercial use. Information in the story may be outdated or superseded by additional information. Reading or replaying the story in its archived form does not constitute a republication of the story.
John Hollenhorst ReportingIt's not often a bunch of school children can swing a deal worth a quarter of a billion dollars, but that's pretty much the story in Milford. An agreement, prompted by the children, has been reached, and it could lead to the construction of a huge facility.
The "Wind Kids" are now experts on wind and wind machines.
Brandee Rencher, a junior at Milford High School, said, "It transfers torque from the turbine blade to the magnetic rotor."
They started small, with hand-held measuring devices and a recognition that the wind blows hard and often in their valley.
"Yeah, it always has blown. I always hated it," Tyson Sherwood, a senior, said.
Their teacher, Andy Swapp, figured the wind was an unappreciated resource. "They'll plow a field and the topsoil will sandblast the paint off of a barn. And, uh, you know, you end up cussing the wind a little bit. And now we've turned that into something, we'll we've turned lemons into lemonade," Swapp said.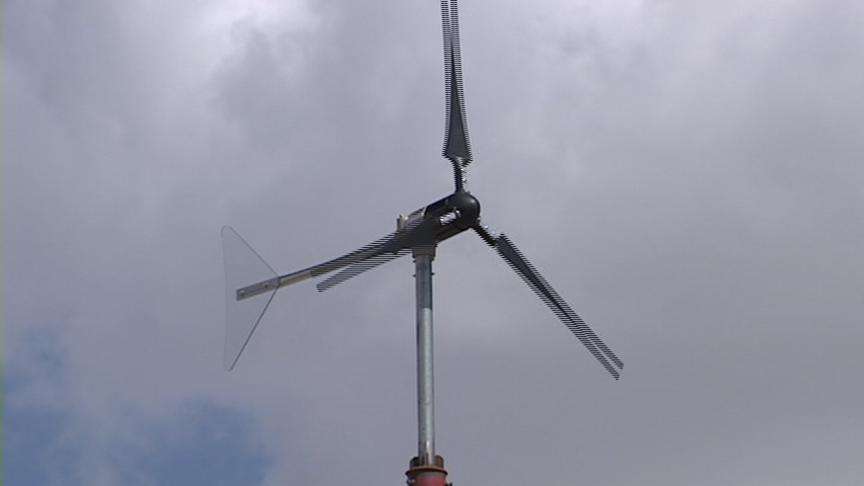 They started four years ago by learning about generators and turbines. They put up a small tower with an anemometer to measure the wind.
Their maps of wind patterns attracted the attention of the wind farm industry. They began sharing data. Companies helped them put up bigger towers, a small turbine at the high school and a much bigger one at Milford Elementary.
Tyson Sherwood describes the whole experience as cool, "I mean we're the first school in Utah to be partially run by wind power."
They knew their work would generate electricity, but what they never suspected was the big business it would generate. Now, a major deal is coming out of it. The developer they've worked with closely is planning a huge wind farm north of town.
"They're going to run transmission up to Delta and sell the power to California," Swapp said.
The initial plan is 80 big turbines, 200 megawatts of power.
The kids couldn't be more excited about it. Coltan Bradshaw, a senior at Milford High School, told us: "It makes me feel awesome about myself. I just love seeing my work being put into something."
Teacher Andy Swapp thinks it would have happened eventually without his students. "I think the timing is right. The wind power is going to happen. It needs to happen."
A lot of people think his 'wind kids' changed the future of their valley, though. Assuming no major obstacles arise, the wind farm construction is expected to begin about a year from now.
×
Most recent Utah stories