Estimated read time: 1-2 minutes
This archived news story is available only for your personal, non-commercial use. Information in the story may be outdated or superseded by additional information. Reading or replaying the story in its archived form does not constitute a republication of the story.
Dr. Kim Mulvihill Reporting The United States is on track for an epidemic of Alzheimer's disease. A new report spotlights the growing number of young patients.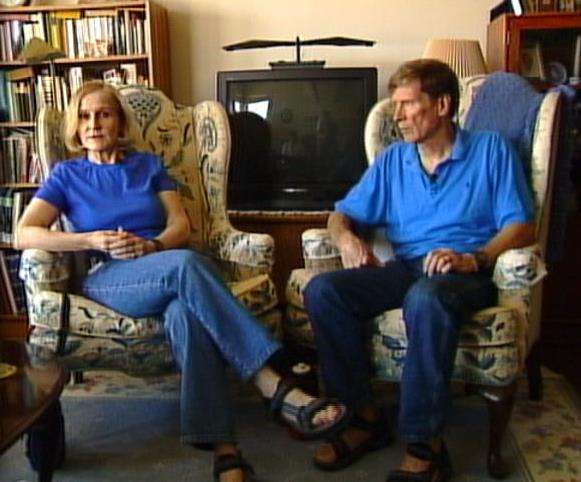 Woody Hoffman and his wife Cathy of San Francisco know one thing for sure about Alzheimer's. "This is a huge disease," Woody said. "It's not a disease just of the elderly," Cathy added.
Five years ago, Woody was diagnosed with Alzheimer's at just 59. A new report shows Woody's case is far from unique. More than five million Americans are now living with Alzheimer's. As many as half a million of those are under the age of 65. Unless scientists find a cure, experts warn the toll could reach sixteen million by 2050.
Dr. Michael Weiner is an expert on Alzheimer's at UCSF and the San Francisco VA. "It's growing very rapidly," he said. He links the impending explosion of cases to baby-boomers and advances in medical care. "The baby boom generation is now coming into the late 50's and 60's and this is going to result in a huge increase in the incident of Alzheimer's disease because we are going to have more older people and people are living longer."
Harry Johns of the Alzheimer's Association explains that the cost of care for Alzheimer's disease will be staggering. "Left unchecked," he told senators, "Alzheimer's has the potential to wreck our economy." As well as the potential to wreck a person's life in it's prime.
×
Most recent News stories