Estimated read time: 2-3 minutes
This archived news story is available only for your personal, non-commercial use. Information in the story may be outdated or superseded by additional information. Reading or replaying the story in its archived form does not constitute a republication of the story.
Sandra Yi Reporting Police busted a suspected drug home in Riverton, and they say the house could be connected to drug deals at a nearby high school.
Police call this a problem house, here in this Riverton neighborhood. And complaints from neighbors sparked the investigation.
A girl who didn't want to be identified, because her brother lives the house, told KSL that she knew it was going to happen. "I knew it was going to happen," she said. "I've seen undercover watching. I have not seen anything good out of it. I mean, it's crazy."
Police have been watching the home for months. They noticed a lot of traffic and witnessed a drug deal. Investigators say the people in the home may have also supplied drugs to students at Riverton High School, a half-mile away. This morning, the SWAT team went in with a search warrant and found a small amount of prescription drugs and an unidentified white powder.
"This isn't one of those where we found large amounts of narcotics," Lt. Paul Jaroscak of the Salt Lake County Sheriff's Office told reporters. "This is more addressing a neighborhood problem that's affected people who live nearby."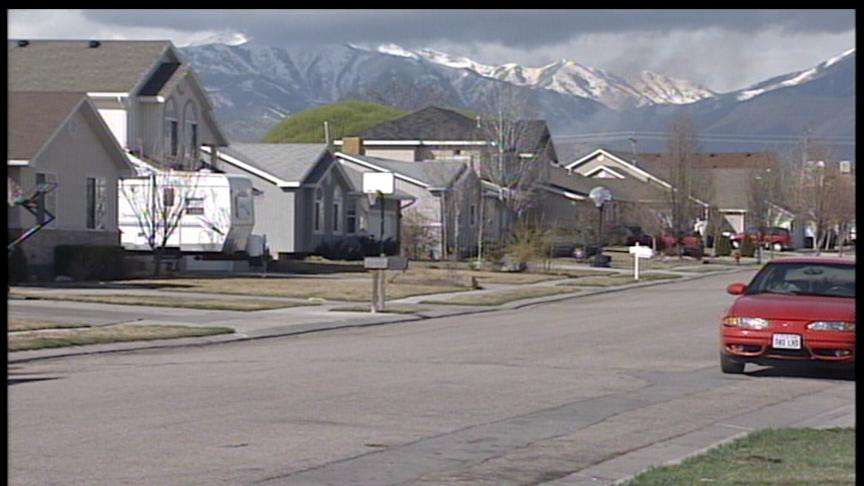 Seven people were detained, including this man's 16-year old grandson, who police took in for questioning. "He's a good clean kid, goes to work and school and does everything he's supposed to," said Jim Linnell, whose grandson lives in the home. "I don't understand it."
Jim Linnell says his daughter and two grandkids live in the home, along with another couple, who rent a room. Linnell says the cars belong to all the family members who gather here. "I don't understand it. If you have a lot of cars come to your house, that's cause for a warrant to come in and rip your house up? There have been no drug deals out of this house, period."
Another neighbor, who didn't want to be identified, says, she noticed all the cars, but she never suspected drugs. "Little kids run up and down this neighborhood all the time, just playing and going house to house, and that's just scary to me," she said. "If it's true, I'm relieved."
Police didn't find a lot of drugs at that home, but they credit neighbors for calling in with some of their concerns.
Police arrested two people, including a juvenile, on drug charges.
×
Most recent Utah stories