Estimated read time: 2-3 minutes
This archived news story is available only for your personal, non-commercial use. Information in the story may be outdated or superseded by additional information. Reading or replaying the story in its archived form does not constitute a republication of the story.
PROVO, Utah (AP) -- Medical experts testified that a Sandy teenager who said she was raped by Brigham Young University football players a year ago suffered injuries that were consistent with her story but also could have resulted from consensual sex.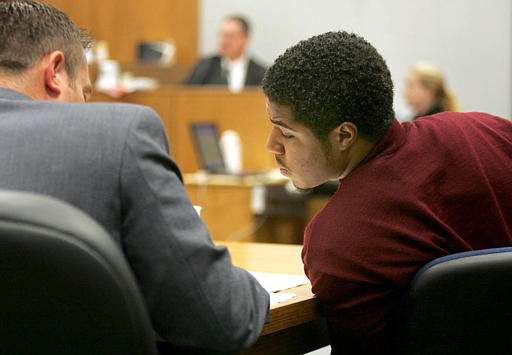 Dr. Sandra Garrard said she found bruises, scrapes and small lacerations on the girl the day after the alleged rape.
But under cross-examination Garrard conceded the injuries also could have resulted from consensual sex.
"So it's up for grabs isn't it?" defense attorney Dean Zabriskie asked.
"Absolutely," Garrard answered.
The testimony came Wednesday in the trial of former players B.J. Mathis and Ibrahim Rashada, both 19, who are accused of raping the then 17-year-old girl last August in the Provo apartment of another player.
Two other players originally accused in the alleged rape entered plea bargains, as did two other players who had faced lesser charges.
Garrard said she observed a small bruise and a cut on the girl's right thumb, a scrape on her left knee, three raised red marks on the left side of her chest and microscopic lacerations in the pelvic area.
She said the girl also complained her neck and abdomen hurt. She told Garrard that she had blacked out after drinking, and that when she awoke she was being raped by several men.
Garrard said she had no way of knowing how old the bruises and lacerations were, or how they were caused.
Susan Chasson, a sexual assault expert, supported Garrard's findings, and agreed that the injuries could have come from either rape or consensual sex.
Susan Rasmussen, a forensic toxicologist, testified that the girl could have drunk enough alcohol to black out, a key part of the prosecution's case.
No blood or urine samples were taken, so there was no evidence of the girl's blood alcohol level.
(Copyright 2005 by The Associated Press. All Rights Reserved.)
×
Most recent Utah stories