Estimated read time: 2-3 minutes
This archived news story is available only for your personal, non-commercial use. Information in the story may be outdated or superseded by additional information. Reading or replaying the story in its archived form does not constitute a republication of the story.
Shelley Osterloh reporting An Orem mother experienced the ultimate parent panic this week when she went to pick up her son from his first day of Kindergarten, only to realize he was no where to be found.
Thirty minutes later, a school bus dropped him off at his house, but he wasn't even supposed to be on the bus in the first place.
Teirza Sperry: "I was terrified...they said they had walked him outside so we started checking the playgrounds so i went in the office to have them page him and he never came."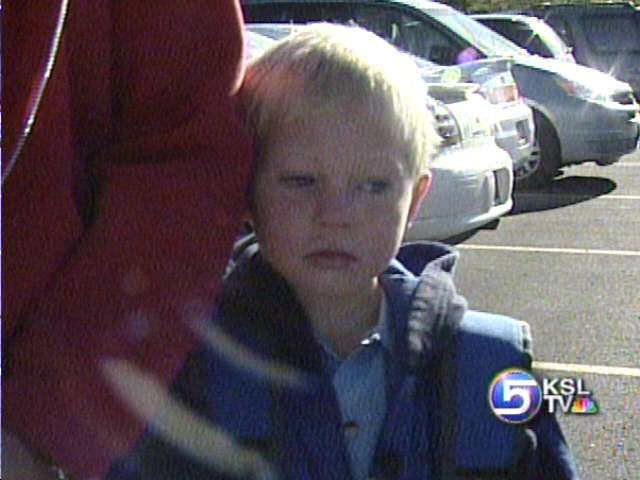 After calling the police, Teirza (Tear-za) Sperry went home to see if her five-year old son, Jayden, may have walked home from school.
Just when the panic was really starting to set in, a school bus pulled up with Jayden inside.
Teirza Sperry: "I was just like he's on that bus- what is he doing on that bus?"
A teacher had placed Jayden on the bus, confusing him for another boy with the same first name -- a mistake Jayden himself cleared up.
Jayden Sperry: "I showed her where I lived."
With 166-thousand children riding the bus to school each day in Utah, state transportation specialist Brent Huffman says mistakes like this do happen. Huffman says while the bulk of responsibility falls on school administrators, parents can play a crucial role.
Brent Huffman, Transportation specialist: "It's really important siblings parents, everyone how it's necessary for them to get on their own bus schools have come up with some pretty innovative ways to make sure that happens."
At Monte Vista Elementary in South Jordan, a color coding system makes it easier for young children to know where they are supposed to be.
While each school has their own method, all schools are required to have a faculty member assist with loading the busses.
However, school officials agree, parent/child communication is essential.
Brent Huffman, Transportation specialist: "The older students are more experienced bus riders, but the little guys, especially if they don't have any siblings need to have that info to be safe."
If your child rides the bus, here are a few suggestions:
Make sure your child knows their address and phone number. Although the school usually keeps it on file, it can save time and worry.
Make sure your child knows their bus driver. A familiar face is easier to identify than a bus number.
Talk with your child's teacher to be certain they know how your child gets to and from school.
Practice the routine with your child.
×
Most recent Utah stories