Estimated read time: 2-3 minutes
This archived news story is available only for your personal, non-commercial use. Information in the story may be outdated or superseded by additional information. Reading or replaying the story in its archived form does not constitute a republication of the story.
Amanda Butterfield Reporting Riverton's Rosamond Elementary School is still trying to recover from sex abuse charges against one of its most awarded teachers. KSL has learned several more victims have come forward with accusations against teacher Frank Laine Hall.
Hall was charged last Thursday for inappropriately touching three female students in his first grade class, in the presence of other students.
The Department of Child and Family Services was busy over the weekend dealing with several more families who came forward to say their child was also a victim of Hall. The school and community have been talking about the alleged abuse ever since the news hit Thursday.
Monday afternoon KSL talked to parents and staff at Rosamond Elementary School about Hall, and the fact that he was arrested on three counts of forcible sex abuse of a child.
PTA President Celia Newbold said, "There was a lot of emotion. It's been quite a roller coaster."
Not many people wanted to talk on camera, but one parent told KSL that up to nine more victims have come forward. That number has been confirmed.
Carol Sisco of the Division of Child and Family Services told us, "Child and Family Services has opened fewer than 10 cases since Thursday. We've interviewed the children and talked to the parents about counseling options that are available to help them."
The fear is that there are still more victims. KSL learned that Hall at one time taught primary-aged children at his LDS church. There's no evidence that any wrongdoing occurred there.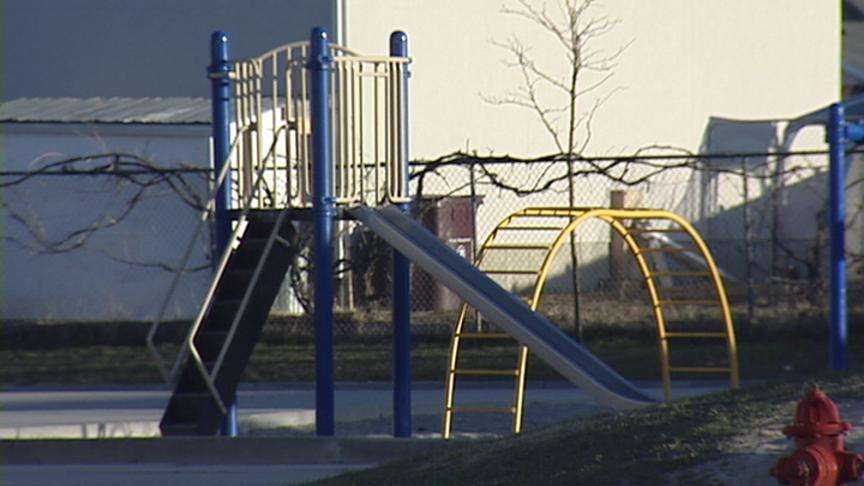 DCFS is still urging parents who's kids would have been in contact with Hall to talk to them and come forward if they've been abused.
"There is help available for children," Sisco said. "And for them, that's the important thing. And law enforcement needs to know if abuse has occurred, so they can stop that."
Meanwhile, the school has called in crisis counselors for the students. Monday morning the PTA called a meeting for parents.
"It was mainly just to let the parents know how to talk to their kids when that comes up, how to support the principal, and how to support the teachers," Newbold said.
Parents were told to be honest with their kids if they have questions and continue to remind their children sex abuse cases like this are not common.
"The greatest feeling right now is we're going to overcome this. Our school is strong. We have great parents, and we have full trust and faith in our teachers and principal," Newbold stressed.
If you believe your child was a victim, you can call the department of Child and Family Services at 281-5151, or the Salt Lake County Sheriff's office at 743-7000.
Frank Laine Hall is in the Salt Lake County Jail on $500,000 bail.
×
Most recent Utah stories