Estimated read time: 2-3 minutes
This archived news story is available only for your personal, non-commercial use. Information in the story may be outdated or superseded by additional information. Reading or replaying the story in its archived form does not constitute a republication of the story.
SALT LAKE CITY -- NBC will hold a casting call at the Triad Center in Salt Lake City Friday for the reality show "The Biggest Loser." A Utah man who auditioned for the show, but wasn't cast, decided to still pursue his dream of losing weight, and did he ever!
David Faires is always running these days. Last week he ran 18 miles. A year ago, he could barely run 18 yards.
"I started off at 362 pounds, that was April of last year," Faires says. "Now I have lost over 160 [pounds]. I'm just a little under 200, and getting into a range that's considered healthy."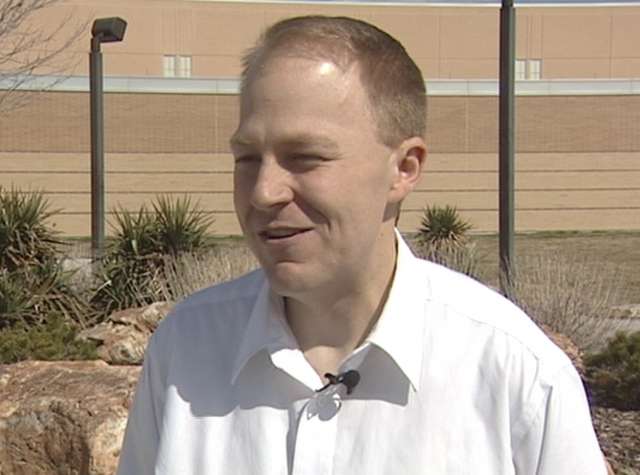 Faires began his goal by taking one step. For him, it was eliminating a daily Slurpee he'd grab on his way home from teaching school.
"I had always told my high school students that will be the last thing to go when I'm serious about losing weight. And when I realized I had to find one thing to go, or one first step, [I thought ]we'll give that a shot," Faires says.
After a couple of months, he made changes to his diet, followed by exercise. Over the summer, he worked out three to five hours a day.
"I came back from summer break, and I seriously had to take a second glance," says Cody Wignall, one of Faires' students. "I didn't know who he was. I was like, 'Wow, Mr. Faires! You've done great things!'"
Faires believed his only chance of losing weight was to be selected as a contestant for NBC's "The Biggest Loser." He was given a second interview and created a video to show why he should be on the show.
Faires never made the cut, and was very disappointed. Now he wonders if he was more successful by doing it on his own.
The 'Biggest Loser' open casting call

Saturday, March 20
KSL Broadcast House
55 North 300 West in downtown SLC
10 a.m. - 5 p.m.
CLICK HERE for more details.
"Watching the show, and being a big fan of it, the question is always there: What's going to happen when they get home? Are they going to learn how to do that? Are they going to be able to continue? I'd like to say that I could have; I have no idea," Faires says.
His advice for others wanting to drop some pounds is simple: You just can't think about what you should do to lose weight, you have to actually do it.
"I've cared all my life about losing weight, but it did me no good," Faires says. "Being inspired is only the first step. Being motivated enough and doing things is what it's all about."
Now, after losing more than 160 pounds, he has become an example to his family and friends of determination, setting goals and never giving up.
Faires is in the final weeks of training for the Salt Lake City Marathon. He will run next month.
E-mail: spenrod@ksl.com
×
Photos
Related links
Related stories