Estimated read time: 4-5 minutes
This archived news story is available only for your personal, non-commercial use. Information in the story may be outdated or superseded by additional information. Reading or replaying the story in its archived form does not constitute a republication of the story.
WEST JORDAN -- Police have taken three people into custody in connection with a shooting that left a Taco Time employee in critical condition. Co-workers are now praying for the 35-year old woman, who was shot Thursday night.
Employees at the Taco Time near 9000 South and 2700 West say the woman who was shot has only worked at the restaurant for about six months. She's the mother of two children, both of whom live out of state. Everyone at the restaurant is hoping she survives.
"She's a great employee. She's the type that's always willing to cover a shift and work, and never complain about anything," says Taco Time's District Manager Emil Wolfgramm.
The shooting
Employees were closing up around 10:30 p.m. Thursday when they heard pounding on the back door. They ignored it, but when it didn't stop, two of them went to check it out. They told police it's not uncommon for relatives to stop by around closing time.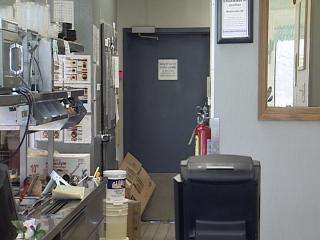 "There is a peep hole, and they looked out the peep hole but couldn't see anything, so they cracked the door open," says West Jordan police Capt. Dan Gallagher.
Twenty-two-year-old Emilio D. Guzman and 21-year-old Sherry M. Moreno were on the other side. Guzman had a handgun and immediately fired a shot into the building. It hit the 35-year-old employee in the chest.
"She was within three feet of the doorway, but she was actually walking to another part of the store," Gallagher says. "The round struck her right in the chest area, and she immediately went down."
As the woman fell to the floor, the employees shut and locked the door. Guzman and Moreno didn't say anything, didn't try to go inside the restaurant, and ran off immediately after the shooting.
The woman was flown to Intermountain Medical Center in extremely critical condition. She remains in critical condition Friday.
"She is still in very critical condition, and the hospital staff is doing everything possible," Gallagher says. "Our prayers are with her that she can get through this OK."
Search for the suspects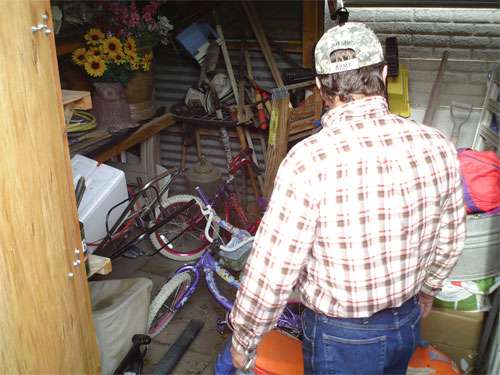 Police searched the area and found a black bandanna behind the Taco Time. K-9s also led them to several articles of clothing in a shed in a nearby yard.
"There was a ski mask right here, then a black shirt, like a black sweatshirt, and a hoodie right here," homeowner Ken Alvey says.
Police say it appears the two criminals jumped a fence, changed clothes in the shed and fled the area.
Alvey was watching a movie when police showed up at his shed Thursday night. They recovered the gun used in the shooting and left.
Around 1:15 Friday morning, Alvey saw a woman coming up his driveway. He got his gun and confronted her.
"She said she thought it was her friend's house, and I says, 'Why were you in my shed?' And she just clammed up," Alvey says.
He then ordered her to stay put until police arrived.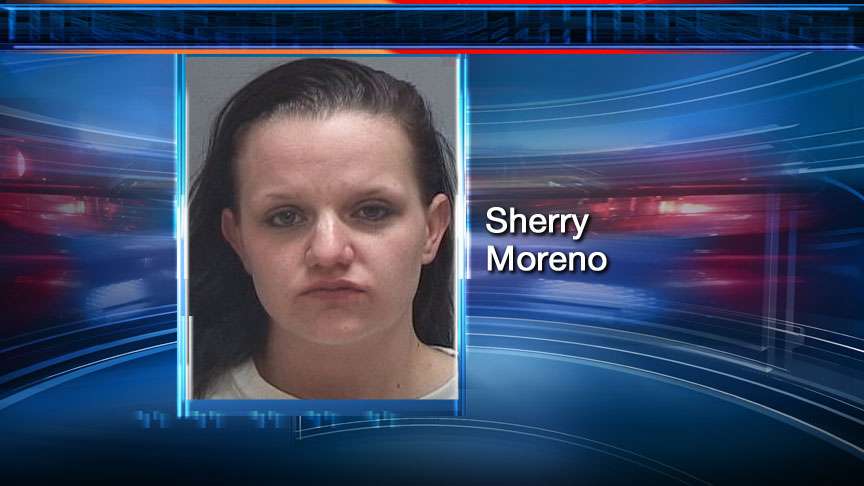 "She kept reaching for something inside her coat and finally my son just, her coat was almost off anyway, he just pulled the coat off because she kept trying to get something in that coat and I was already nervous as hell," Alvey says.
Police identified the woman as Moreno. They say she was trying to recover some items from Alvey's shed.
"We ended up taking a female into custody, and also, based off that we found, a driver that was circling the block to pick her up," Gallagher says.
Police say Moreno led them to Guzman. During their interview with Moreno and the driver, police learned Guzman was the gunman and that he was staying at a home in Murray.
Gunman calls shooting accidental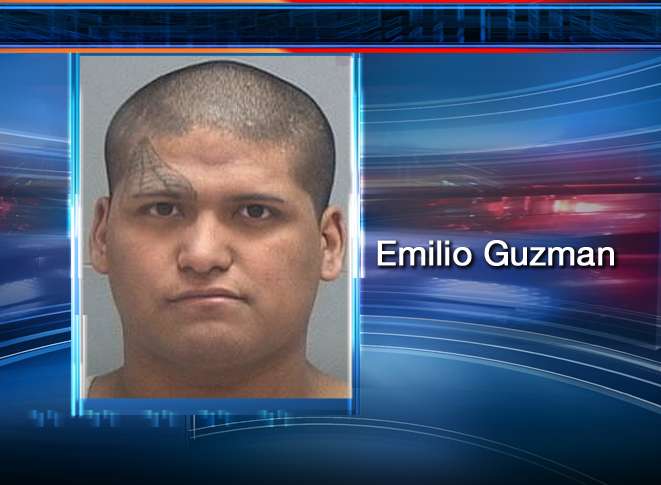 During interviews, police say Guzman admitted to firing the gun, but says it was an accident and that he didn't mean to shoot anyone.
"After he interviewed, he did confess. He claims that the gun accidentally went off," Gallagher says.
That's little comfort to the victim's co-workers.
"This is the last thing I want for any of my employees, or just anybody. No one expects to come to work to get shot," Wolfgramm says.
He says he will reinforce store policy that employees not open the back doors.
As for the suspects, Moreno was booked into jail on one charge of aggravated robbery. Guzman was booked on aggravated robbery and aggravated assault. Police say that charge could change to aggravated homicide if the victim dies.
Charges will be screened with the district attorney's office on the third accomplice.
Police are looking into whether Moreno and Guzman are the same two people who robbed the same Taco Time with a machete Jan. 5.
------
Story compiled with information from Sandra Yi, Shara Park, Marc Giauque and Randall Jeppesen.
×
Related stories
Most recent Utah stories