Estimated read time: 2-3 minutes
This archived news story is available only for your personal, non-commercial use. Information in the story may be outdated or superseded by additional information. Reading or replaying the story in its archived form does not constitute a republication of the story.
SALT LAKE CITY -- Suspense is building across the country as a showdown looms in Washington over health care reform. Pressure is also building on Utah's lone Democrat in Congress to make up his mind.
The calls and e-mails are coming in hot and heavy, many wondering why Rep. Jim Matheson is still on the fence.
---
110 residents of Utah are losing health insurance every day. - Centers for American Progress
---
"Well, the congressman has not received the final legislation yet," one of Matheson's staff members told a constituent Wednesday.
It may turn out to be the biggest vote of his career, and Matheson told KSL News from Washington he's not ready yet to decide.
"You shouldn't decide how you're going to vote before a bill's been written," he said.
But more than 500 Utah doctors, nearly 1,000 health care workers in all, signed a letter urging Matheson to vote "yes."
"Our current health care system is broken," said Dr. Scott Poppen, an internal medicine specialist.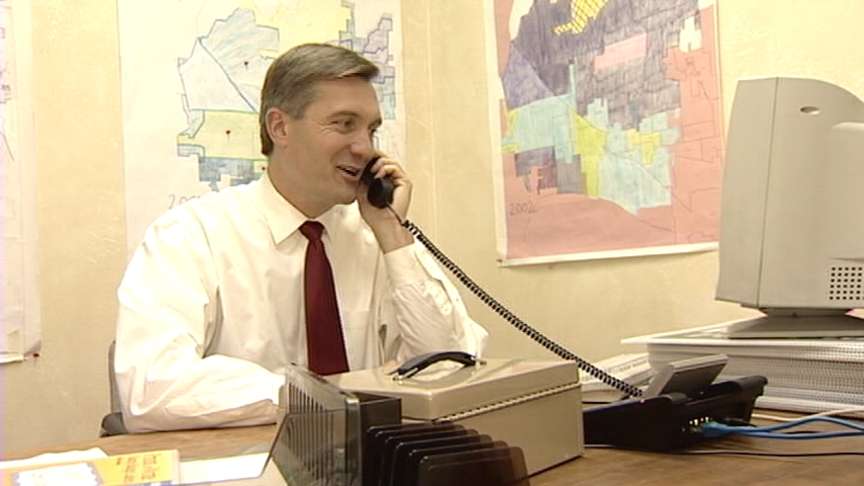 Dr. Tom Metcalf, a pediatrician, said, "It is the best bill available -- it is the only bill available. It is the right bill."
The group has even set up a website, Utahwhitecoats.org, to spread their message. They say the bill may not be perfect, but it's better than no reform.
For one, the doctors like certainty the bill provides in helping the poor and holding down costs.
"It will cover kids who are not now insured, who cannot afford to come and see me for preventive care and end up in the emergency room for much more expensive care," Metcalf said.
Related:
On the other side of the argument, Dr. Charles Stewart, with the Coalition to Protect Patients' Rights, predicts doctors will retire en masse, or change careers, if the bill does pass.
"It will get to the point where it's not worth it to practice as a physician," Stewart said.
Many, including Stewart worry that regional powerhouses, like Intermountain Healthcare, will drive doctors out with lower reimbursements.
"The primary health care physician of choice is going to end up being the emergency care physician, because there won't be access to primary care physicians, or even to specialists, who decide, you know, I'm going to do something else," Stewart said.
And for the congressman on the fence, there's a worry that if we act carelessly, we might reform the system the way Massachusetts did.
"Now they're going broke on that system because they've covered everybody, but they didn't reform the cost side of things," Matheson said.
The representative said there's a lot of emotion out there and a lot of inaccuracies, but he claims a lot of it is premature until the final bill is written.
-----
Story compiled with contributions from John Hollenhorst and Becky Bruce.
×
Related links
Most recent Utah stories