Estimated read time: 2-3 minutes
This archived news story is available only for your personal, non-commercial use. Information in the story may be outdated or superseded by additional information. Reading or replaying the story in its archived form does not constitute a republication of the story.
John Hollenhorst Salvage divers will begin working at Lake Powell later this week to bring up the submerged plane that Olympic wrestler Rulon Gardner nearly died in late last month.
Gardner and two other men swam to safety after the plane crashed and sank.
Although the salvage is a potentially dangerous operation, the divers involved say it's a piece of cake compared to the job they just finished.
Imagine putting in a full day under water every day for months, in rushing currents, surrounded by dangerous debris, compressed gases and high-voltage electrical lines. That's what two Utah companies were up against most of the winter, just below Hoover Dam.
The salvage job resulted from a disaster that befell a Nevada highway project. They were building a new bridge to span the canyon, just downstream from Hoover Dam.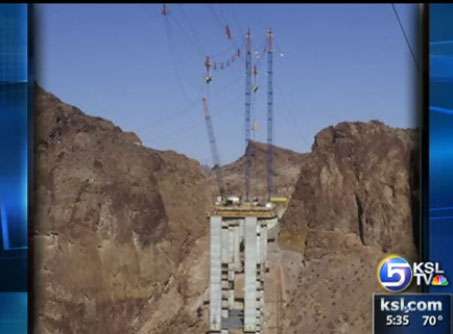 Late last summer, high winds tore down the massive construction cranes that held up cables spanning the Canyon. Dozens of tons of steel beams and cables fell hundreds of feet down into the Colorado River.
Two Utah companies, Cross International and Deep Blue Marine were hired to get the mess out of the river. Divers had to work for weeks underwater. They used fiery torches to cut through enormous piles of cables and steel pieces. Swift currents made the work difficult and dangerous at times, especially when there were sudden releases from Hoover Dam.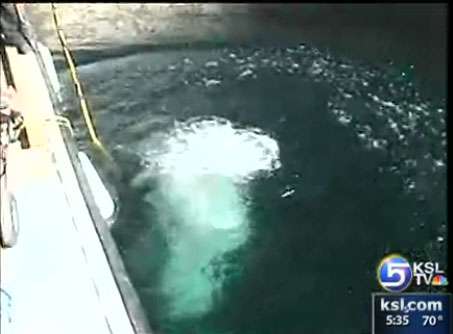 "We never knew when they were going to open the dam," said Jim Cross of Cross International. "So all that would all of a sudden come through. We'd have divers down entwined in wreckage. It was kind of a white-knuckle operation all the time."
"It would get a little intense," recalls diver Allen Cody. "It would be holding onto something trying not to get swept away. It's just another day in the office."
Well, maybe so. Later this week his office will be Lake Powell, recovering the plane Rulon Gardner was a passenger in. It's a deep dive. The plane is so deep, in fact, that only a handful of divers in Utah are qualified to go after it.
×
Most recent Utah stories