SALT LAKE CITY — Commuters who take Bangerter Highway to and from work should be aware that one of the three lanes in both directions will be closed at 9000 South starting June 3.
The Utah Department of Transportation began work last year to add a freeway-style interchange to the intersection but has been avoiding construction at peak commute hours.
But that's going to change, UDOT spokesman John Gleason said, advising drivers to choose another route during the month and a half that the lanes are expected to be closed or face delays.
"We've tried to keep as many lanes open as possible and kind of work around the peak morning and evening commutes," Gleason said. That's no longer possible, he said, as crews tackle moving fiber optic lines and other parts of the project.
"There just isn't enough room for our crews to safely work," he said, without reducing the highway to two lanes in both directions between 7800 South and 9000 South.
About 60,000 vehicles pass through that part of the highway daily, Gleason said.
"You can imagine that's going to cause quite a bit of congestion and quite a bit of delays," he said, if at least some drivers don't choose an alternate route. UDOT is recommending commuters try Redwood Road or the Mountain View Corridor.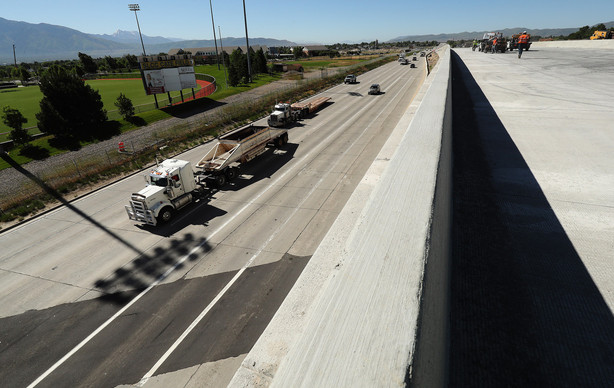 He said the lane closures should be in place for 45 days. Although the closures initially were anticipated to start as soon as the Tuesday after the Memorial Day holiday, they will now be shut down on June 3, a Sunday.
For drivers who don't switch routes, Gleason's advice is to "try to plan some extra time and bring your patience, because we are expecting delays. It's hard to say how many minutes."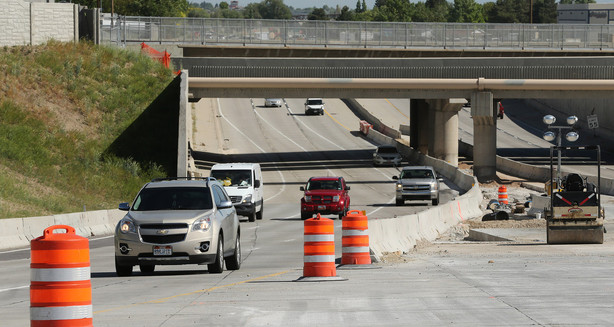 The project is one of four freeway-style interchanges being installed along Bangerter Highway this year to alleviate the need for stoplights and make the highway safer and faster.
One of the interchanges, at 7000 South, is already finished, Gleason said, while there is likely to be additional construction this summer on the other two, at 5400 South and 11400 South.
Photos
0 Pending Comments
Sorry, we are not accepting new comments on this story, but if you have more to contribute please email
newstip@ksl.com
Showing of 7 comments
Sorry, we are not accepting new comments on this story, but if you have more to contribute please email
newstip@ksl.com