SALT LAKE CITY — It's the place where "bottom of the barrel" mail gets sent to be deciphered—The United States Postal Service remote encoding center (REC). And the only center of its kind left in the U.S. is located in Salt Lake City.
Located on the outskirts of Salt Lake City at 1275 S. 4000 West, the REC processes millions of pieces of poorly-penned mail.
"Every day, we process an average of 4.4 million images of mail pieces," said Barbara Batin, a senior manager at the REC.
More than 1,200 employees sift through slide after slide of computerized scanned images of mail to decode addresses, zip codes and city and street names on parcels, envelopes and magazines.
The REC never stops paying people to decode people's poor penmanship as it runs 24 hours a day. The types of mail images that end up at the REC are the pieces that couldn't be understood by USPS computer technology.
"'N's can be 'R's and 'H's can be 'N's," said Amber Morris, a decade-long employee of the REC who said she's seen it all. "Scribbles, chicken scratches."
Not only do employees like Morris decipher mail, they do it very fast. Michelle Radavoyevich, an employee at the REC, said the center processes about 8,000 keystrokes per hour.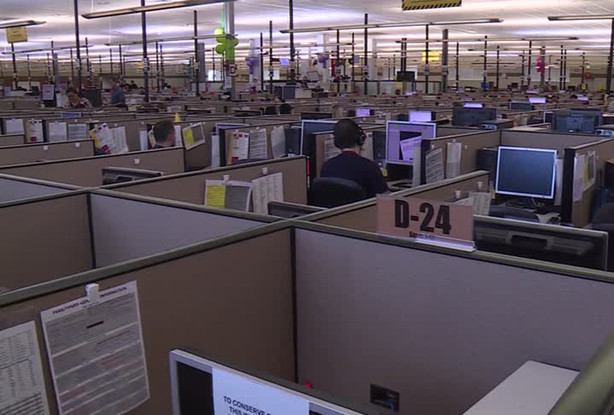 In 1994, the Salt Lake REC opened — the first of 55 facilities just like it across the country. But with the advancement of technology over the years, fewer facilities were needed — and have since closed, Batin said.
Today, the first REC facility built is the last one standing — a place many may not know about — tucked away in Salt Lake City.
Editor's note: All of the addresses seen in the video version of the above story are not actual physical addresses; they are dummy addresses used by USPS REC employees for training. The USPS never publishes or gives out addresses without permission.
Photos
0 Pending Comments
Sorry, we are not accepting new comments on this story, but if you have more to contribute please email
newstip@ksl.com
Showing of 26 comments
Sorry, we are not accepting new comments on this story, but if you have more to contribute please email
newstip@ksl.com