LOGAN — Nathan Ruben was an electrical engineering student at Utah State University trying to gather ideas for his senior design project when his first child was born prematurely.
With his son spending time in a hospital neonatal intensive care unit, and having the elevated risk for sudden infant death syndrome, there was added stress for Ruben and his wife. From there, Ruben had an idea.
"I wanted to see if there was something I could do to improve that peace of mind in some way, to ensure the baby was OK and that (my wife) doesn't have to have her eyes on him all the time," Ruben told KSL.com, reflecting on that stressful time in September 2012.
A little more than five years later, Ruben and Jake Gunther, a professor of electrical engineering at USU, received a patent last month for one of their two innovative camera designs: a camera that estimates a human heart rate through the colors emanating from a human's body. Another patent was filed for a camera that can monitor a human's breathing.
While there's a wide-ranging field — both technologies could go in the medical and exercise fields — Ruben, co-founder and CEO of Logan-based Photorithm, Inc., envisions both could play a vital role in future baby monitors using a "Smartbeat" technology.
The innovation could also revolutionize the medical industry, allowing for future products that use the camera, such as exercise gear, Gunther added in a news release.
The origin
The project began at USU. Ruben read all about technology being used at MIT and other universities all over the world. After creating a primitive design for the monitor as his senior project, he received an internal grant from the university to further pursue his project in the master's program.
He began working more with Gunther and, as the technology improved, the pair began Photorithm in 2015 and started taking on investors as they looked to find commercial uses for the technology.
Ruben recalls getting caught up in various future uses the technology could go, but his mind kept returning to square one.
"What I was passionate about was: How can I use this to help parents get more rest or give them a peace of mind," he said.
The pair looked at the products already available and believed their ideas brought something new to the market. They did research, interviewed more than 1,000 parents and found them equally, if not more concerned about their child's breathing.
That's when they followed up by trying to perfect a camera that could also monitor breathing. They filed a patent for it in September 2016 and began making a contactless baby monitoring system.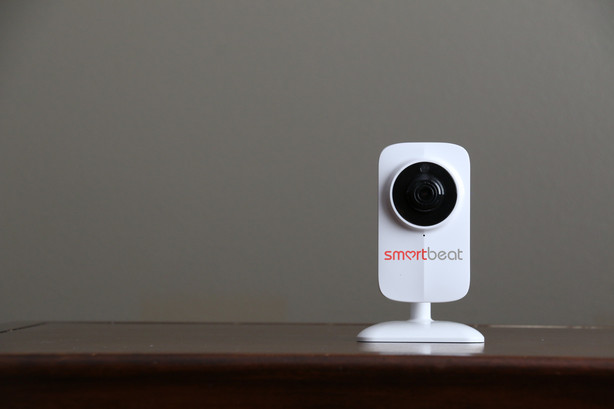 How it works
Both technologies use software to alter a camera to find either the heart rate or breathing.
"The secret sauce lies in our manipulation of the video to extract these details," Ruben said.
The heart monitor video camera records images in red, blue and green, and the green channel picks up information that allows the camera to estimate heart rate. That's because when a person's heart circulates blood through their body, light absorbed by your skin changes by measurable amounts unseen by the naked eye, Gunther explained.
However, the camera can detect these changes. The system then takes the color data and computes an average based on areas where the skin is visible.
The breathing monitor differs in that it picks up the movements of breathing that cannot be seen by the naked eye, Ruben said.
"A camera can be trained to see these slow, subtle changes," he said.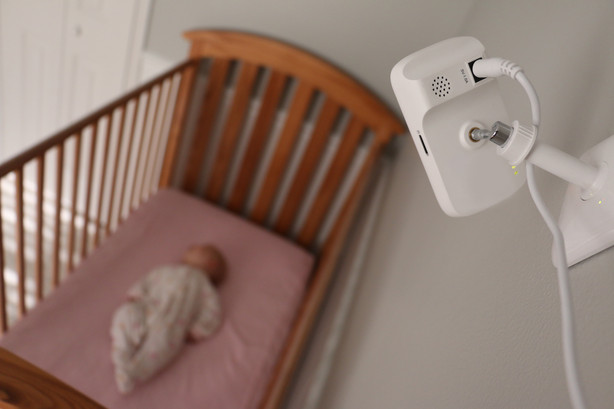 Heading to market
Photorithm, which is currently wrapping up beta testing, is preparing to release its first monitoring system in May. The monitors will allow parents to ensure their infant is breathing correctly without bothering them, Ruben said.
He said the monitors will be available through the Smartbeat website and that the company is working with Amazon and other retailers for more potential options.
A future version may include the heart monitoring system wrapped in with the breathing system, Ruben added.
He also predicts that within the next five years parents won't be able to purchase a monitor without the technology. Additionally, this same technology can be used in other facets of in-home health, Ruben said. He theorizes future exercise or even sleep apnea devices could benefit from the technology.
"I wish I had a crystal ball. I think there's a lot of things it can be used for," he said. "We think there's a very broad future for non-contact biometrics, being able to tell the wellness of person without having the person wear things."
Whatever the future holds for the technology, Ruben's vision may just bring parents the peace of mind he first sought out for when the project began.
0 Pending Comments
Sorry, we are not accepting new comments on this story, but if you have more to contribute please email
newstip@ksl.com
Showing of 14 comments
Sorry, we are not accepting new comments on this story, but if you have more to contribute please email
newstip@ksl.com