SALT LAKE CITY — Indy Severe and Landon Roberts were vacationing in Dubai with friends when each received an interesting job possibility: experience the thrills of Cancun, Mexico, for six months and receiving $60,000 for it.
While there, Severe, an Orem resident who runs a rather successful Instagram account that chronicles her travel and adventures with more than 100,000 followers, started receiving messages from family members and followers suggesting she should apply for a job offered by Cancun.com.
The website, which is a partner of Lehi-based TravelPass Group, began asking people in November to apply for a job blogging, filming, taking photos and enjoying everything the popular resort city has to offer.
Little did Severe know her boyfriend Roberts, of Salt Lake City, had received a message from his sister on that trip also regarding the job opening and he had begun mulling the opportunity. After some discussion and a few weeks later, they agreed to team up and pursue it together.
"We just decided we should go for it," Severe told KSL.com. "It was just too good of an opportunity to pass up, and I just think it's the perfect job for people like us."
Now, a few months after that, the couple leads the final public voting stage with more than 46,000 votes, holding a commanding 33,000-vote advantage over the second-place competitor as of Wednesday afternoon. Severe said the voting stage, which consists of the top 50 remaining candidates, was set up to allow the individuals in the running to demonstrate their ability to engage with an audience.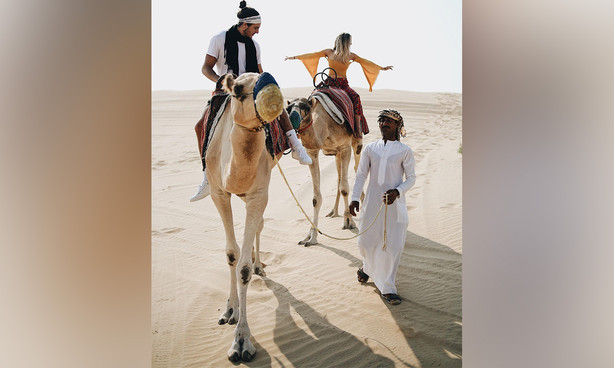 "I think Indy is the mother of the internet, she's got a sweet social media family behind her," Roberts said of the couple's ability to garner votes. "They're so loyal and it's been so, so, so cool to be part of it and even just to see them all pull through and give that many votes."
The voting stage ends Saturday evening. Following that, the top 10 individuals or teams, such as couples or families, will be invited for a five-day stay in the Cancun region where they will be given interviews and opportunities to showcase their skills before the winner is named Jan. 31, said Chad Meyerson, general manager of Cancun.com. He said the final stage will allow the owners of the company to see how the groups of people gather their material instead of seeing a final product.
In all, more than 8,000 people from around 120 different countries applied for the job, Meyerson said. Those in the top 50 were given a task to produce a video showcasing their ability to highlight their hometown or another area.
"When people were applying, we wanted them to tell us more than just 'Hey, I love to travel,'" he said. "We wanted to them to tell us what sets them apart. I think that's what we've seen from the ones who have made it to the top 100, as well as the top 50."
Severe and Roberts showcased Utah's "Greatest Snow on Earth" in their video, although Severe jokes this winter may not have been the best year to do it with snowpack totals well below average.
"It was still super fun to make," she interjected.
While Severe and Roberts lead the voting stage, they aren't the only Utah flavor that has been in the mix. Lynden Williams, a Salt Lake City resident, is also in the top 50, with a video spotlighting various areas of the state. Another candidate's video features a day spent in Utah.
Meyerson added that about 10 candidates of the top 120 candidates were also from Utah. He said he credited Utah's social media prowess, as well as the residents' love for outdoors and travel.
"There seems to be a lot of wanderlust in this state," Meyerson said. "There's a lot of interest in seeing the world and exploring it and maybe that speaks to the Utah mindset that we are a state where there are a lot of people who traveled globally, so that love of travel and that interest in getting out and seeing new places and sharing their audiences is definitely strong here."
0 Pending Comments
Sorry, we are not accepting new comments on this story, but if you have more to contribute please email
newstip@ksl.com
Showing of 18 comments
Sorry, we are not accepting new comments on this story, but if you have more to contribute please email
newstip@ksl.com