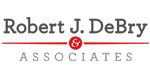 This story is sponsored by Robert J. DeBry—more than 200 years of combined experience practicing personal injury law.
In case you were looking for something fun to do this holiday season, here are some local activities to get you into the holiday spirit. Do them on a date with your significant other or as a family.
If you want to experience a Roman Catholic mass this Christmas season, the Cathedral of the Madeleine is the place to do it. This beautiful cathedral was built in 1909 and offers a glimpse of spectacular architecture and history with a place on the state and national History Registers.
Come see the gorgeous Romanesque and Gothic architecture as you listen to ethereal music. The cathedral's annual Christmas Carol Service takes place on Dec. 17 and 18, as well as Dec. 24, with services beginning at 8 p.m. Advance reserve seating is required for the December 17-18 services, although not for the Christmas Eve service. Come celebrate the birth of Christ with other Christians in a beautiful place with beautiful music.
When you come to Little Cottonwood Canyon just outside Salt Lake City, it makes a great place to enjoy snow-capped mountains while sipping hot cocoa. At the Snowbird Resort, you can come to The Plaza Deck, where, on Christmas Eve, you'll experience the Torchlight Parade that's magical to watch. Skiers carry lights all the way down the slope. Santa makes a grand entrance by repelling out of a tram car to hear the kiddies' Christmas wishes. Enjoy the fireworks show followed by a Christmas Eve candlelight service.
3. Candlelight Christmas at This is the Place Heritage Park
Stop by for a visit with Father Christmas or enjoy the quiet live Nativity scene provided at This is the Place Heritage Park. You'll just love seeing the little Christmas village right off of a Currier & Ives card, as you enjoy making homemade craft gifts in a historic pioneer cabins. Visit the gift shop and make sure to get a hot meal at the Huntsman Hotel before going home.
Through Dec. 31, Hogle Zoo offers a great set of holiday crafts, ice carving displays and carousel rides (weather permitting). Come enjoy the lights and grab some dinner at the Beastro before meeting Santa and his reindeer at the Macy's Santa Station.
Abravanel Hall is home to some truly great performers, but this Christmas season that list of performers could include you. Print out your lyrics before you come to this inspiring event of volunteer members of the Mormon Tabernacle Choir dispersed throughout the audience on select nights. Performances start at 7 p.m. and tickets range from $10-$32.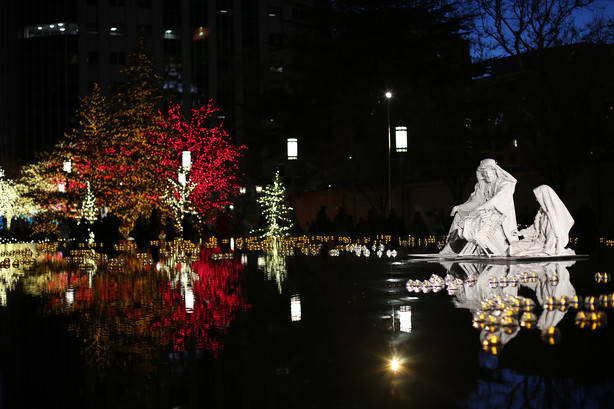 6. Temple Square Events and Lights
Come see over a million lights and stroll through countless nativity scenes from all over the world as you walk the glorious grounds. The beloved "Savior of the World" musical runs Nov. 21-Jan. 3, and tells of the birth and life of Christ. Free concerts also abound beginning Nov. 29. See the Temple Square website for details. Speaking of Christmas lights, you can always view this website that lists great light displays around the world: https://www.christmaslightfinder.com/.
7. Thanksgiving Point holiday celebrations
Not only is Thanksgiving Point a source for family fun all year long, but it's one of the only places you'll get to see live reindeer Until Dec. 30 inside Lumanaria. If lights are the first thing on your list, come experience Thanksgiving Point's top-rated Luminaria light festival.
Family matters, and Robert J. DeBry is all about keeping your family safe and happy this Christmas season. Contact us today.
0 Pending Comments
Sorry, we are not accepting new comments on this story, but if you have more to contribute please email
newstip@ksl.com
Showing of 1 comments
Sorry, we are not accepting new comments on this story, but if you have more to contribute please email
newstip@ksl.com