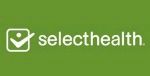 This story is sponsored by SelectHealth.
This time of year, your to-do lists are looking less like a grocery list and more like Santa's scroll. Between meals, holiday shopping, parties, and school commitments, there's a lot to remember. With all that exciting stuff on your mind, it's easy to forget about the more mundane tasks — like renewing your health insurance plan.
But if you purchase your own health insurance (instead of getting it through an employer), there's one more thing you need to add to your list: Enroll in a health insurance plan.
This year's Individual plans open enrollment period ends on Dec. 15, and Medicare ends on Dec. 7. That means there isn't much time left — you've got to renew your existing plan or find a new one by that date. It may seem daunting, but there are ways to make it easier, and it might not be as bad as you think. Here are a few things to consider before you re-enroll:
Learn the lingo. Before you start, make sure you understand what premium tax credits and cost-sharing reductions are — or, at the very least, talk to someone who does. Your agent or health plan representatives can help you understand if you qualify for one or both of these government subsidies, which can reduce your premium — sometimes significantly.
It may not be bad news. While many have experienced a rise in premiums, some have actually seen their premiums go down this year. Surprising, right? It's true. Some premiums have decreased for 2018. If yours hasn't, don't despair: See "Don't settle" below.
Your plan may automatically renew. If you're on a health insurance plan you like, and you just want to continue for next year, follow the instructions from your health insurer. You may not have to do anything but sit back and enjoy the holidays.
Don't settle. If you like your health insurance company but aren't happy with your plan, don't hesitate to ask about your options. There may be a similar plan on a different metal tier — think Bronze — that will save you money, or you may qualify for financial help. Your health insurer (or agent) can guide you through what each option means, from higher deductibles to applying for subsidies.
So get started and check "get health insurance" off your list: Attend an open enrollment fair, pick up the phone (call SelectHealth at 855-442-0220), contact your agent, visit selecthealth.org, or visit healthcare.gov to get started now. Assistance is also available through the Association for Utah Community Health and Take Care Utah.
0 Pending Comments
Sorry, we are not accepting new comments on this story, but if you have more to contribute please email
newstip@ksl.com
Showing of 7 comments
Sorry, we are not accepting new comments on this story, but if you have more to contribute please email
newstip@ksl.com