OGDEN — With a little more than a week to go, now is a good time to buy your Thanksgiving turkey — and, this year, you might consider buying two.
Charity organizations in Weber County say the need for turkeys and other food donations is big this year, but, so far, the number of contributions has been small.
Maresha Bosgieter, director of Catholic Community Services of Northern Utah, said the stories of families struggling are never easy to hear, especially those struggling to have enough food during the holidays.
"For most of us, that's not an issue," Bosgieter said. "But, when you're struggling to pay your utilities and stay housed, it can be a stretch to go out and get a turkey and all of those items."
Bosgieter's organization feeds roughly 1,700 people during Thanksgiving. This year, they're short about 750 turkeys and hams they need to give to families who might otherwise go without one.
"There's a lot of families still living paycheck to paycheck," Bosgieter said. "Thanksgiving is a special time for everyone. It brings families around the table to eat and talk. It's a special time, and we want to help them if they need help."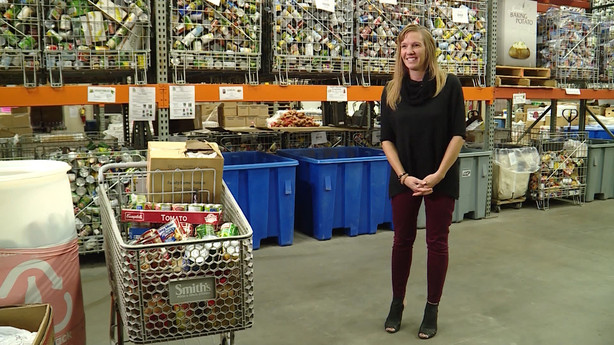 Michelle Burnell, who lives across the street from the Catholic Community Services building, said she's grateful for the service the organization provides.
"Without this place and without the food, how would it be?" Burnell asked. "Everybody looks forward to getting their box of food."
Bosgieter said the charity would like to have all Thanksgiving donations in place by this weekend.
If you're able to help, you can take your donations to the following locations:
Catholic Community Services of Northern Utah, 2504 F Ave. in Ogden: Accepting donations Monday through Friday, 7:30 a.m. to 3 p.m.
United Way of Northern Utah, 2955 Harrison Boulevard, Suite 201, in Ogden: Accepting donations Monday through Friday, 8 a.m. to 5 p.m.; Saturday, Nov. 18, from 10 a.m. to 2 p.m.
Photos
Related Links
0 Pending Comments
Sorry, we are not accepting new comments on this story, but if you have more to contribute please email
newstip@ksl.com
Showing of 6 comments
Sorry, we are not accepting new comments on this story, but if you have more to contribute please email
newstip@ksl.com