BEAR RIVER CITY — A recent armed robbery at the only business in town has residents coming together to raise the money that was stolen.
Shanna Anderson has worked at the Country Market — known to many residents in the town of fewer than 900 as "The Little Store" — for 20 years. On Oct. 24, she was working as a cashier when a man with the gun entered the store and stole an undisclosed amount of cash.
"It was scary," Anderson said. "This little town, I mean, you always think something like that could happen but you don't think it ever will."
Kendall Julander, the store's owner and Anderson's father, said he doesn't care about the money that was taken — he's more upset at how it changed the town.
"When you have a parent say they don't want to let their kids walk to the store in the middle of the day to get a treat, that really hurts as a community," Julander said.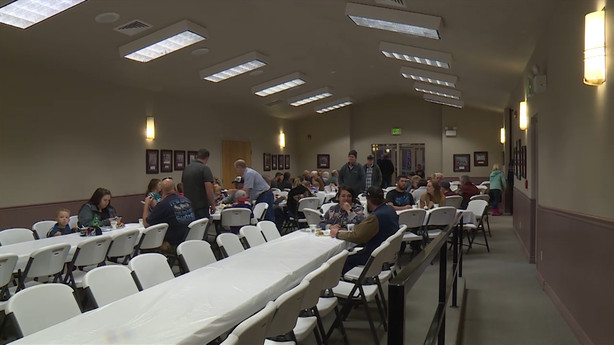 But on Friday, the community showed just how strong they are by coming together and holding a barbecue to raise money in order to pay Julander back the cash that was stolen on that fateful day.
Julander didn't know how to react when he saw what his community had put together for him and the town's business.
"This whole thing came together and I walked in and saw the way they set it up and saw the raffles and stuff, and I don't handle it very well," he said.
But one thing was clear, it's not the size of the town that matters, it's the heart.
"It's about the community support and that's what we feel tonight," Julander said.
The man who was accused of robbing the store was caught three days later. On Oct. 27, Brigham City police took 40-year-old Kyle Kano into custody without incident and booked him into the Box Elder County Jail for investigation of robbery.
Kano will make his initial court appearance next week.
Photos
0 Pending Comments
Sorry, we are not accepting new comments on this story, but if you have more to contribute please email
newstip@ksl.com
Showing of 9 comments
Sorry, we are not accepting new comments on this story, but if you have more to contribute please email
newstip@ksl.com