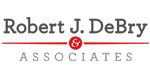 This story is sponsored by Robert J. DeBry—more than 200 years of combined experience practicing personal injury law.
With the holiday season upon us, the spirit of gratitude and giving is in full swing. Many families and individuals want to serve their communities this season, but they just aren't sure where to start. From toddlers to teens, there are opportunities for families of all ages.
Here are 10 ways you can get involved this season and beyond.
1. Volunteer at the Utah Food Bank
Serving at a food bank is a great way to give back to your local community. The Utah Food Bank needs volunteers to deliver food to residents in Salt Lake County, decorate boxes, and help sort food donations.
Children must be 6 years or older to volunteer during food sorting shifts, but families with kids of all ages can help decorate boxes that will be used to deliver food to homebound seniors. Families can pick up 25-30 boxes from the volunteer desk to decorate. This makes a great family activity or opportunity for kids to invite their friends over for a group project.
Keep in mind that the Utah Food Bank does not accept walk-ins, so be sure to call ahead to make an appointment. For more information on how your family can participate, visit the Utah Food Bank website.
2. Clean up or Adopt-a-Spot
Utah is home to beautiful vistas, geographic wonders and rich wildlife. Become a better steward of this land by volunteering to clean up a park, river or trail near you. This is a great way to teach your kids about the importance of recycling and treating the earth well for everyone to enjoy. If you're able, you can even adopt a park or other area and maintain it regularly. Check out Salt Lake City's Adopt-a-Spot program for opportunities near you.
3. Sign your church up for Angel Tree
Angel Tree helps prisoners provide gifts for their families over Christmas. By purchasing and delivering gifts on behalf of the parent in prison, volunteers can help these parents stay connected with their children and give the children a brighter holiday. To sponsor an Angel Tree, talk to your church leader and register your congregation at PrisonFellowship.org.
4. Volunteer as a book pal
For the literary-minded, Family-to-Family has a book pal program to feed children's hungry minds. Many families struggle to put food on the table, making it even harder to afford "luxury" items like books.
The program One Book at a Time matches volunteers with a child in need. Each month, volunteers send a new book and a letter. This is a wonderful opportunity for kids to serve people their age, make a new friend, and share their love of reading.
Note: This program requests a 12-month commitment. For more information, visit Family-to-Family.org.
5. Have a family cleaning day
Looking for a more flexible way to serve? Have a family cleaning day. This is an easy way to get each member of the family involved in service. Have family members go through their closets and pick out clothing and other items that they don't use or that no longer fit. Then donate your collection to an organization like the Salvation Army or a local refugee center.
6. Volunteer at the local animal shelter
People aren't the only ones who need love and service. If you have a soft spot for our furry friends, consider volunteering at an animal shelter like the Humane Society. Many shelters accept donations of food, treats or toys. You may also consider fostering animals while they wait for their forever homes.
Each shelter is different, so be sure to visit its website or call ahead to see what its specific needs are and how your family can help.
7. Put together welcome kits
Homeless shelters, like the Lantern House, provide welcome kits to families when they first arrive. These kits include basic hygiene products such as towels, soap, toothbrushes and toilet paper. Spend a weekend collecting these items (they must be new) and assembling the welcome kit as a family.
8. Use volunteer search tools
Sometimes the most obvious volunteer opportunities aren't the best fit for your family or interests. Use online volunteer search tools like Idealist.org or VolunteerMatch.org to filter local service projects by topic, age, or commitment time to find opportunities that are right for your family.
9. Serve a local homeless shelter
Homeless shelters are always looking for donations to serve patrons in their area. Contact your local shelter to see what items they are most in need of. Then your family can collect those items together or sponsor a collection drive at school or in the community. Use the Homeless Shelter Directory to locate shelters nearest you.
10. Sign up for a charity run
If you have kids with energy to spare or you're looking for opportunities to burn off those extra holiday calories, consider participating in a charity run. The best part about these races is there are charity runs all year round. Make charity runs a family service tradition, and get everyone involved in choosing charities and causes that are important to them.
If you're having trouble finding a date that works for everyone, you can also sign up for a virtual run like the SLC Home for the Holidays 5k and 10k. Simply register online and then choose your route and record your time. You can do the race on your time any day in December.
The holiday season is almost here, so decide now on a project you and your family can do to help someone less fortunate.


0 Pending Comments
Sorry, we are not accepting new comments on this story, but if you have more to contribute please email
newstip@ksl.com
Showing of 3 comments
Sorry, we are not accepting new comments on this story, but if you have more to contribute please email
newstip@ksl.com