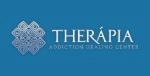 This story is sponsored by Therapia Healing Centers.
Shame. Guilt. Desperation. Disconnection. Apathy.
These are some of the heavy and hopeless words that come to mind when Mike, a new father from Utah, explains his story of addiction to prescription drugs and heroin. He becomes emotional describing how close he came to losing his family, wife, unborn child and even his life before ultimately seeking help at a treatment center.
Today, Mike has been clean for more than 140 days. He says he's found a new gratitude and love for life and feels prepared for the lifelong journey ahead of him as an addict in recovery.
Mike said he started using prescription painkillers like Vicodin and Oxycontin as a teenager. His prescription drug abuse led to heroin use beginning in his early 20s. Since that time he's been seeking solutions: trying treatment centers unsuccessfully as well as replacement medications, in hopes of being clean and "to live somewhat of a manageable life," he said.
Mike said he was able to avoid heroin for about five years by using replacement drugs like Suboxone and Adderall, but ultimately he realized these, too, had power over him. "It was me using substances and drugs, just in a legal form, at which point my life started to get out of control," he said.
Just one year ago, Mike suffered a back injury while living in Las Vegas. Although he'd successfully avoided heroin for several years, any resilience developed was gone in an instant and he sought out heroin for relief.
"I found it (heroin) within probably an hour of looking, going from not at all interested to, 'Oh, yeah, I think I want to use heroin,'" he said.
Mike says that "in that particular city," and at a time when the entire nation is suffering from an opioid epidemic, his life quickly spun out of control as his addiction to heroin resurfaced. He burned through a credit line of $15,000 within only a few months. He lost his job operating food service businesses. Worst of all, he lost the trust of his wife, who was expecting their first child.
"I was kind of on a suicide mission at that point," Mike says. "I was completely out of money; nobody was willing to trust me; I'd burned all the bridges I had."
Mike says his family tried to encourage him to receive treatment in southern Utah, but he was stubborn. He didn't want treatment. It wasn't until he was threatened with total loss of connections and relationships that he considered seeking help.
"My family and my wife were ready to cut ties if I didn't get help, so I was introduced to Therapia Healing Center, which was a great blessing," he said.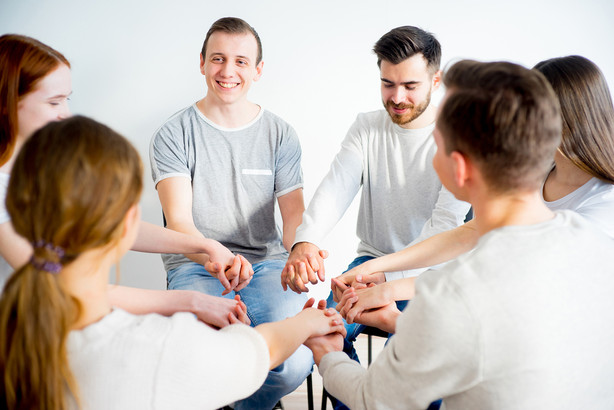 While Mike agreed to receive treatment and checked in at Therapia, he was at the lowest of lows. His arm was infected from intravenous drug use and had to be drained. He was frail, at only 130 pounds, and very depressed.
"I had no control, absolutely no control. As much as I may have wanted to stop hurting those around me and send my life in an upward direction, I could not stop using," he said.
Mike says one of the first lessons he learned in addiction recovery was honesty. After years of lying to others and to himself, he said he was "dishonest as can be." Staff and even other clients at the treatment center told him he needed to "get honest," even if it was painful or embarrassing. Mike says he's never forgotten the advice.
"I've taken it on as my personal mantra in recovery to be honest, no matter what… I'm gonna do what I'm gonna say I'm gonna do," he said.
As someone who has tried to stop using unsuccessfully in the past, Mike says the 12-Step Recovery Program, taught and stressed at Therapia, is what has made the difference with his successful recovery today. The 12-step program uses a spiritual approach, encouraging addicts to rely on a higher power as they seek to regain control.
"At treatment centers I've attended before and graduated (from), they didn't stress the importance of working and living the steps, as I've seen here at Therapia. The 12-steps are saving hundreds of thousands of lives worldwide and in this country," he said.
Mike chokes up as he describes what else he learned during treatment: "I've learned how to love myself," he says through tears.
He describes what he's learned about shame, guilt and what he's learned from therapists at the treatment center about behaviors that "feed into" his drug addiction.
"I have a wealth of knowledge from spending time here," Mike said. "I have a healthy body, I have a healthy mind… I feel like my true self."
As Mike describes this new life he's found, he says he's taking things one day at a time and treasuring recovered relationships, including his connection with a higher power.
"My spirituality and my connection to my higher power is back, and it's genuine… I'm truly connected to my God, and that's been an awesome blessing."
"Just for today, I'm clean and I'm happy. And the relationships in my life are coming back… and one day I'll be able to offer my know-how and my experience, strength and hope to others that are struggling."
Sadly, 24 people die from prescription drug overdoses every month in Utah, and the number of heroin deaths is increasing. If you or a loved one are struggling with a drug addiction, Therapia Healing Center can help. Seek help and healing now at https://therapia.net/.
0 Pending Comments
Sorry, we are not accepting new comments on this story, but if you have more to contribute please email
newstip@ksl.com
Showing of 6 comments
Sorry, we are not accepting new comments on this story, but if you have more to contribute please email
newstip@ksl.com