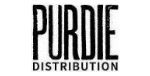 This story is sponsored by Purdie Distribution.
The Stray, the new heartwarming family film written and directed by Mitch Davis, the filmmaker behind The Other Side of Heaven and Christmas Eve, tells the unlikely story of how a stray dog comes into a family's life and changes everything – for the better. Making this movie even more remarkable, it's the true story of Davis and his own family. The film opens in theatres nationwide, including throughout Utah, this Friday, October 6.
That titular character is "Pluto", a dog who appears out of nowhere and makes himself at home with the Davis family, which at the time is on the brink of falling apart. In just a short time with his new family, Pluto the "wonderdog" saves a lost toddler, brings comfort and companionship to a hurting nine-year-old Christian, helps restore Mitch and Michelle's marriage, and repairs a broken father-son relationship.
But the film's story truly begins long before Pluto's arrival. It actually begins on Mitch's LDS mission in Argentina. While serving his mission, Davis had an incredible spiritual experience in which it was impressed on him that he was to someday make a film about LDS missionaries. Mitch never forgot that experience, and after graduating from BYU, Mitch and Michelle moved to Los Angeles so he could attend film school at USC. After finishing film school, Mitch took a job as a junior executive at Walt Disney Studios – a dream career path for Davis, but one that also demanded serious sacrifices.
To say the job demanded long hours would be an understatement. Eighteen-hour days, six days a week weren't the exception; they were the norm and expected. Mitch wasn't alone in working those long hours, but he was the only junior executive with a wife and small children.
"Unlike every other junior executive there, I had a wife and children that I valued and that I wanted to spend time with," Davis said. Not surprisingly, the stress of Mitch's career created huge strains on his marriage and family. "I just wasn't around," recalls Davis.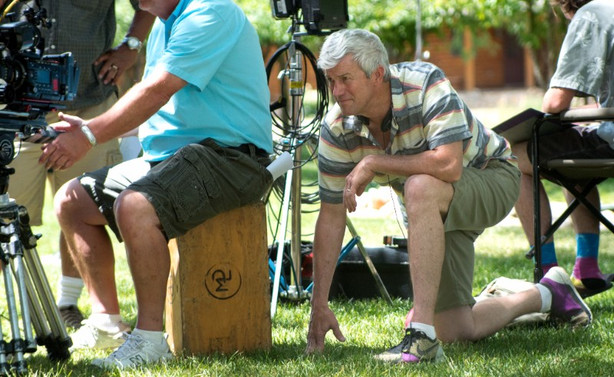 One day, half-joking, Mitch suggested to his wife, Michelle, they get a dog. For her, the last thing she wanted was to add another member to this struggling family. But she finally relented by saying she would only allow a pet if one showed up at their doorstep. As if written in a screenplay, Pluto arrived on the scene just a few days later.
"A week or two later, a stray dog followed Christian home from the bus stop," remarked Davis. "We named him Pluto, and he truly became our family's guardian angel."
Fast forward a few years and the Davis family, including Pluto, moved to Colorado, away from the rat race of Los Angeles. It was in Colorado that Pluto, Mitch and Christian had their most impactful experience together — the three of them, along with two other young boys, were struck by lightning while on a backpacking trip.
On a snowy, July afternoon in the Rockies, Mitch and the boys had just set up camp and Mitch was making hot chocolate when the lightning struck. "It came right through the tent, into my chest, out my arm and into Pluto. The rest of the electricity went out my other arm and into the boys," recalled Mitch.
The lightning strike left Mitch unable to move for an entire night. "I had a very long, lonely night just lying there and thinking about God, man, the universe and me," said Davis. "I made some decisions that night that have directed the rest of my life since then."
Those decisions led Mitch back into filmmaking, but this time as an independent filmmaker, and back to his original goal of making a film about missionaries. The result was the acclaimed film The Other Side of Heaven. And since that film's release, every Mitch Davis film includes components of faith, including The Stray. And the film is receiving accolades from throughout the faith and family community.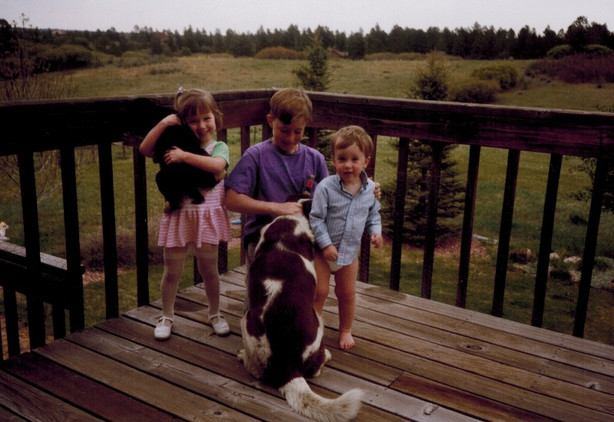 The Stray recently received the Dove Family Approved seal for its portrayal of positive values and for being truly a film for the entire family.
"The Stray is a heartwarming family movie that is wonderfully entertaining, while teaching about love for a pet, love of family and making time for family," said Donna Rolfe of the Dove Foundation.
In addition to the Dove Foundation, The Stray has received more than 75 endorsements from faith, family and animal groups throughout the country, including the Archdiocese of Los Angeles, the Bronx Christian Fellowship, and New York Therapy Animals, just to name a few. "If you love dogs and believe in the power to heal…jump in the car and go see The Stray," exclaimed Charlie Petrizzo, founder of Project 2 Heal, a national nonprofit promoting service dogs.
"It's really not a stretch to say that Pluto gave me my life back," said Mitch. "He saved me and my family in more ways than one. And although The Stray reflects my personal story, I know there are countless families across America who could say the same thing about a pet that greatly impacted them with its unconditional love - which is why I hope families will see this film together."
The Stray opens in theatres throughout Utah and nationwide on Friday, October 6. For more information and to find a theatre near you, visit www.thestray.movie.
0 Pending Comments
Sorry, we are not accepting new comments on this story, but if you have more to contribute please email
newstip@ksl.com
Showing of 4 comments
Sorry, we are not accepting new comments on this story, but if you have more to contribute please email
newstip@ksl.com