SALT LAKE CITY — A month into Operation Rio Grande, the owners of a new business near the operation's epicenter expressed optimism Wednesday about the long-term prospects of the neighborhood.
Restauranteurs Byron Lovell, Brian O'Meara and Matt Bourgeois bought Rio Grande Café from long-time owner Pete Henderson in March, well before the operation cleared the troubled surrounding streets with hundreds of arrests.
"I had one neighbor that said, 'did you really buy a Mexican restaurant down there in that neighborhood?'" Lovell chuckled. "We just always had this feeling that this neighborhood would be coming back."
Lovell, who had been a regular visitor to the café over the years, said he wanted to preserve the landmark for Salt Lake City.
In the six months after the acquisition, the new owners overhauled the kitchen and restored several of the restaurant's distinctive features to their original splendor. Bourgeois said the restaurant features all the same wood from 1910. "That's what people love," he added.
Lovell said business has started to return to the restaurant and that he expected the trend to continue as more people continued to learn of the extensive, multi-agency efforts to help make the area safe.
Pioneer Park Coalition board member Scott Howell noted conditions in the neighborhood had "improved tremendously," and he expected the area to change over time.
---
"We just always had this feeling that this neighborhood would be coming back." - Byron Lovell
---
"Do I think the commerce will come?" Howell said. "Only after the area has had time to heal."
Howell said the ability to attract new business to the area depends on the sustainability of Operation Rio Grande. The operation is projected to cost $67 million over two years, until the Road Home's shelter in the neighborhood is slated to close in 2019.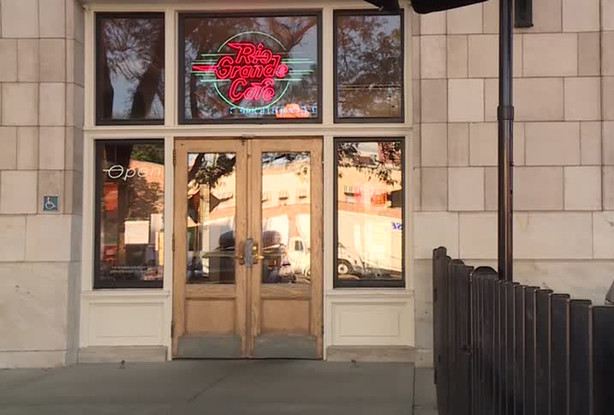 Lovell predicts the area will once again become one of the city's cultural and business hubs in the coming years.
"I think within the next 2 to 3 years we'll see this neighborhood pop," Lovell said. "I think this is going to be a fantastic part of Salt Lake City."


Photos
Related Stories
0 Pending Comments
Sorry, we are not accepting new comments on this story, but if you have more to contribute please email
newstip@ksl.com
Showing of 25 comments
Sorry, we are not accepting new comments on this story, but if you have more to contribute please email
newstip@ksl.com