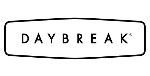 This story is sponsored by Daybreak.
When the number of families looking for a home is greater than the amount of available houses, finding the perfect place to live can be difficult. This is the reality for many hopeful homebuyers here in Utah, and there doesn't appear to be much relief in sight. In fact, it's been forty years since the Beehive State has experienced this kind of growth. Couple that with the growing demands of educated new consumers, and suddenly Realtors and home shoppers alike find themselves in a very interesting situation.
Locals and out-of-state job seekers have their own ideas about how they'd like to live—but the question is where. Market demand from Salt Lake City through the Silicon Slopes is on the rise. What's a homebuyer to do?
Look left
Both Realtors and savvy shoppers are turning their attention from the saturated cities on the east of I-15 and looking west; to the burgeoning corner of southwest Salt Lake County, where real, sustainable growth is happening right now. Urban living isn't just for downtown anymore. Downtown dreamers are relocating to forward-thinking communities that offer the best of everything—multiple single-family housing options that are budget friendly, varied amenities within walking distance, and a discernible vibe of commonality and togetherness.
Choices abound-if you know where to look
A home really can be more than just a comfortable place to sleep. New developments in South Jordan and the surrounding area offer brand new homes that are thoughtfully designed with smart layouts, beautiful exteriors, and best-of-all, they're ready to accommodate expanding families, new families, empty nesters and the business-minded successful single – even amid the housing boom.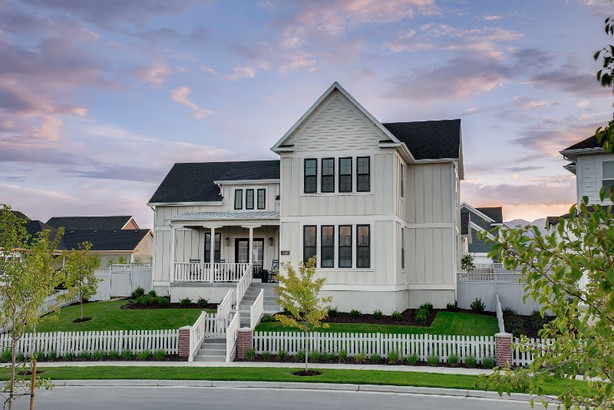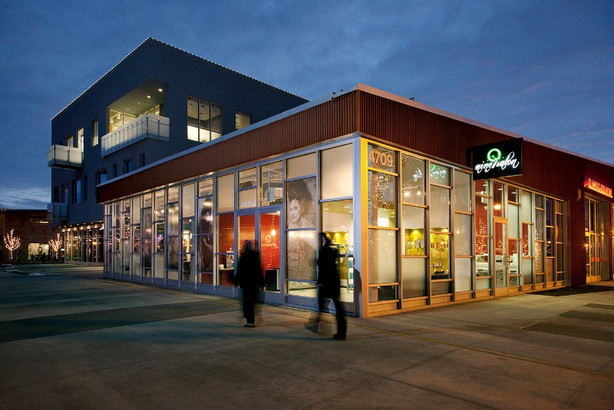 Convenient Amenities
Becoming part of one of these innovative communities means having everything you need close to home. Saavy young proffessionals (and more mature folks looking to keep work, kids and leisure activities close) now demand built-in communities like those offered at South Jordan's largest master-planned development, Daybreak. There are shops, restaurants, parks, pools, and schools—often within walking distance—plus they're linked to major resources such as The District Shopping Center, University of Utah Health Care Center, with TRAX stops in the neighborhood for everywhere access.
Community Essence
And though addresses aren't "downtown," buyers looking for the fast-paced yet tight-knit feel of true urban living are finding similar appeal at places like Daybreak's Soda Row neighborhood. Shared spaces and sustainable growth in and around South Jordan means there's plenty of room for friendly, new neighbors and the satisfaction of thinking responsibly about the future. Homeowners are coming together to help create a real sense of community, and beautiful places to live where they're proud to raise a family.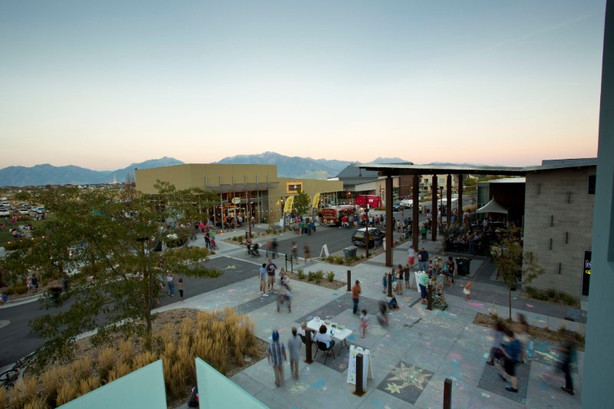 Though the quest for finding home is certainly more difficult than in years past, there's hope. Salt Lake County still offers several sweet alternatives for buyers hoping for affordable, available metropolitan experiences. Head south then west to the new downtown, where dreams are even better than imagined.
Daybreak will be hosting a delicious pairing of food and homes this Saturday, September 16, featuring 13 homes that are ready for move-in within the next 90 days. And our just-opened neighborhood on the new side of Daybreak—Highland Park—with six all new collections of townhomes and single family homes priced from the mid $200's. Learn more at Daybreakutah.com.