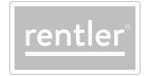 This article is sponsored by Rentler.com. Also offering renting tips at their new landlord resources center.
The relationship between landlords and renters is a unique one, and at Rentler we're always curious about how we can make it more harmonious for everyone involved.
Recently, we decided we wanted to learn more about the people who actually use our tools, so we polled 1,300 tenants to see which features they look for in a place to live, if dropping off the rent check is a minor inconvenience or a monthly nightmare, and how they REALLY feel about their landlords.
Take our quiz to find out the results and see how well you know the rental industry. Bonus: if you can get at least 5 out of 6 questions correct we'll automatically enter you to win one of four $25 Visa gift cards.
(In the app and can't see the quiz? Click here.)
0 Pending Comments
Sorry, we are not accepting new comments on this story, but if you have more to contribute please email
newstip@ksl.com
Showing of 8 comments
Sorry, we are not accepting new comments on this story, but if you have more to contribute please email
newstip@ksl.com