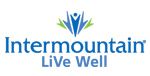 This story is sponsored by Intermountain LiVe Well. LiVe Well is about helping people live the healthiest lives possible.
Utah-based Intermountain Healthcare has pledged to reduce by 40 percent the average number of opioid tablets prescribed per acute pain prescription at its 22 hospitals and 180 clinics by the end of 2018. It's a major step in combatting the opioid epidemic. Although several healthcare systems have been finding ways to address opioid overdoses and deaths, Intermountain is the first US health system to formally announce such a significant and specific target to reduce opioid prescriptions.
Here is what the public needs to know about Intermountain's goal to combat opioid abuse.
Why is Intermountain making the reduction goals?
Opioids have become a huge problem, both locally and nationally. Every day, 142 Americans die from drug overdoses. Two of them are here in Utah. Intermountain is working to cut the number of leftover and unused opioid pills, in hopes of keeping people from accidental use and abuse.
How is Intermountain Healthcare reducing usage of opioid medications?
Intermountain providers are taking another look at prescribing practices for temporary conditions. These types of ailments are short term, such as a broken arm or post-surgery pain. A large number of pills in each prescription are unnecessary for pain that will be gone within days or a few weeks.
Can people still get medications for pain relief?
Yes. The reduction in the number of opioid tablets prescribed is for those with temporary pain problems. Those with chronic conditions, such as cancer and long-term physical ailments, will not be affected by the change in prescribing practices.
Isn't opioid addiction from street drug use?
Opioid addiction can happen to anyone. Utah has been in the top 10 in the nation for opioid overdose deaths in for years. Nearly half of those deaths were from opioids that were legally prescribed. It is estimated that two-thirds of all those who have abused opioids got the pills from family and friends. And the problem has expanded beyond prescriptions: 80 percent of heroin users started with prescription opioids. Opioids have become one of the most-abused drugs in Utah and elsewhere.
What if I have unused medications in my house?
Any unused medications, whether they are opioids or not, are a safety risk if kept in your home. You can bring any leftover medication to an Intermountain Community Pharmacy and drop them in the secure blue drop boxes. There is no need to speak with a pharmacist. Just come, drop them, and leave.
Drop boxes can also be found in health departments, police stations, and city offices across the state. To find a drop box close to you, visit www.useonlyasdirected.org.
0 Pending Comments
Sorry, we are not accepting new comments on this story, but if you have more to contribute please email
newstip@ksl.com
Showing of 22 comments
Sorry, we are not accepting new comments on this story, but if you have more to contribute please email
newstip@ksl.com