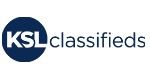 This story is sponsored by KSL Classifieds.
Rocky Mountain Power just announced a new solar settlement with the Solar Industry. We sat down with Kelly Curtis from Solaroo Energy for some answers to see how it will affect both new and future solar customers.
Q: What happened?
A: Rocky Mountain Power filed a rate change that would affect solar customers quite negatively. In response to that filing, Governor Herbert supported settlement talks for a structure that would work for both the utility and the solar industry.
Rocky Mountain Power, the solar industry and others recently reached a settlement over the net metering program, which is the program that governs how most residential and commercial solar customers are compensated for electricity exported to the grid Governor Herbert supported the settlement.
Q: What were the solar victories?
A: We really fought hard on two fronts:
First, maintaining the current deal for solar customers under which they signed up for solar, preserving the choice and economics for future solar customers, and to keep incentivizing consumers to choose solar.
Second, Rocky Mountain Power has agreed to help the solar industry lobby for a more favorable state solar tax credit, which is set to be reduced at the end of the year. That is another solar victory.
Q: Did anything change for current solar customers?
A: For current solar customers, and those who sign up before November 15th, they will be on the current rate structure and net metering program we have now, and will be guaranteed that program for roughly 18 years. Rocky Mountain Power won't be able to discriminate charges solely against solar customers during this time. It's a big win. We have never had that level of certainty with solar here in Utah ever!
Q: What changes will future solar customers see after November 15, 2017?
A: There are a few changes. They will see a change in how the utility values the solar they produce. In other words, they will not see a change in the value of a kwh they produce on their roof that their home uses, and they will get roughly 92.5 percent of the current value of each kwh they send back into the grid.
They will also see a couple modest application fees for the net metering program. This will help Rocky Mountain Power administrate the program, but aren't steep enough to damage the economics of going solar.
There will also be a cap allowed for the next approximately three years for new solar customers. That is one of the reasons to jump on the solar decision.
Q: Let's talk about the need to do solar now. Why is it so important?
A: Well, for those customers who sign up before November 15th 2017, they will get the current net metering program guaranteed for 18 years. That is huge. I don't know of another state with that kind of certainty for a solar program. It's a great chance to lock in savings and certainty with going solar. The other reason is that this is the last year for the full state solar tax credit in Utah. It will reduce for 2018 solar installations.
Q: So what does someone need to do to make that November 15th deadline?
A: They need to meet with one of our solar consultants to fill out some paperwork on their project. Next we will submit some details about your solar system and a completed net metering application to Rocky Mountain Power. Then you will be on the program, and for a very long time!
Just go to our website solarooenergy.com, click the button for a quick quote, and someone will reach out to take care of you.
0 Pending Comments
Sorry, we are not accepting new comments on this story, but if you have more to contribute please email
newstip@ksl.com
Showing of 23 comments
Sorry, we are not accepting new comments on this story, but if you have more to contribute please email
newstip@ksl.com