SALT LAKE CITY — Labor Day marks the last weekend of the summer and the start of college football season. But before the end of the "100 Deadliest Days of Summer" on Utah roads, police expect to see an increase of drunken drivers.
The Labor Day holiday weekend ranks third for the percentage of crashes involving suspected drunken drivers, according to the Utah Department of Public Safety. To combat the flux of intoxicated drivers, several Salt Lake City bars joined with Utah law enforcement to advocate the Labor Day Drive Sober or Get Pulled Over campaign.
"We've stepped up our game. We have a good team, we have a plan and if people are going to drink and drive, we will arrest them," said Salt Lake City Police Chief Mike Brown.
Law enforcement agencies across Utah scheduled more than 200 additional shifts for the holiday weekend. Officers are particularly looking to catch drivers who decide to drink and drive with the Utah Highway Patrol planning a DUI blitz on Friday night.
As of Monday, 78 people were killed on Utah roads since Memorial Day. A lower number than last year, said Col. Michael Rapich with the Utah Highway Patrol, but still too high.
"We want to have a great Labor Day weekend. We want people to travel," Rapich said. "But we want people to be safe, and one of the big keys to that is making sure people don't make that foolish decision to drink and drive."
Nearly half of all fatal crashes in Utah happen between Memorial Day and Labor Day weekends, according to Utah's Zero Fatalities safety campaign, and on days with clear skies and dry roads.
"Think before you drink," Brown said. "100 percent of any DUI can be prevented."
Fines for drinking and driving range from $5,000 to $10,000, Brown continued. Instead of drinking and driving, people could use that money to buy season football passes instead.
"If you're going to drink, make the choice, have a plan, don't drink and drive," he said.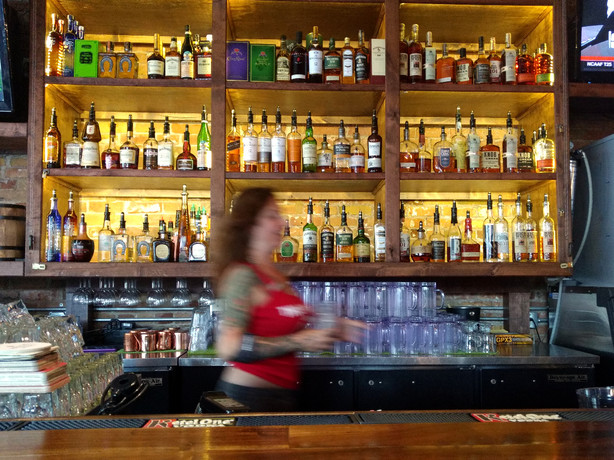 Local bars are also encouraging patrons to find other ways to get home instead of driving. Bridget Gordon, owner of the Green Pig Pub in Salt Lake City, trains her staff to call rides for people who need a way to get home.
She also prints menu inserts with warnings about drinking and driving, along with numbers for local taxi businesses.
"A DUI is a lot more expensive and a lot more troublesome than paying for a Lyft or an Uber," Gordon said. "We're about safety first. We want you to have a good time, but we don't want you to drink and drive."
Her bar hosts an average of 300 people on the weekdays, and more than 1,000 more shuffle through every weekend, she said.
"There's so many safer ways to get home," Gordon said. "Stay and have a good time, but make sure you make arrangements to get yourself home safely."


Photos
Related Stories
0 Pending Comments
Sorry, we are not accepting new comments on this story, but if you have more to contribute please email
newstip@ksl.com
Showing of 19 comments
Sorry, we are not accepting new comments on this story, but if you have more to contribute please email
newstip@ksl.com