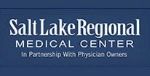 This story is sponsored by Salt Lake Regional Medical Center.
When it comes to balancing athletics and academics, teens can have a hard time knowing how to allocate their time wisely. The rigors of schoolwork and sports practices are mentally and physically fatiguing, making it difficult for them to excel in both simultaneously.
The good news is, teens need not choose to succeed in either sports or school. In fact, when a good balance between them is reached, participating in both can actually boost their grades. A study conducted by the American College of Sports Medicine found that physically fit kids "scored nearly 30 percent higher on standardized tests" than their less fit peers, according to Livestrong.com.
Parents, teachers and coaches can be important resources to help teens make achievable goals about school and sports. Here are some ways you can help the teenagers in your life find that all-important balance.
Outline priorities
What are your teen's future goals and aspirations? If they include college, your teen must understand that performance in the classroom is just as important as how he or she does in his or her chosen sport. Find out what the requirements are for admission to the college of your teen's dreams and set goals for how to meet those requirements. If college isn't part of your teen's goals, help him or her understand how important having a high school diploma can be for future jobs. A little slacking off now could lead to years of regret in the future.
Schedule yearly physicals
One of the most important things your teen athlete can do is get a yearly physical as part of his or her preventative care. Sports Med Utah explains, "A sports medicine physician can help you assess your readiness for sports, address any medical issues that may put you at risk for injury and offer recommendations to ensure safe sports participation."
If your teen has concerns about certain pains or other symptoms, make sure he or she brings up those concerns at this appointment.
Help your teen budget his or her time wisely
Every weekend, help your teen make a plan for how he or she will meet the demands of the coming week. Make sure to take into account homework deadlines, tests, practices and workouts, and game days. Encourage your teen to stick to the schedule as much as he or she can throughout the week, but be prepared to adjust when the unexpected happens.
Utilize travel time wisely
Traveling to away games can be a treasure trove of study time to a diligent teen athlete. Encourage your teen to take homework with him or her on long trips and help identify resources he or she can access when away from home. For instance, some textbooks or other school books may be available as audiobooks your teen could listen to on long bus rides.
Teach your teen the dangers of procrastination
Procrastination is the enemy of student-athletes. It can be easy for them to put off assignments in order to get ready for a big game or tournament, but once they've fallen behind, it can be nearly impossible to catch back up, and late assignments won't receive full credit. This is where that understanding of priorities and sticking to a schedule comes into play.
Help teens use their resources
Does your teen's school offer study hall, free periods or tutoring sessions? Help your teen identify those potential resources and encourage him or her to take advantage of those people, times and places whenever possible.
Identify and treat injuries early
Recognizing the signs of injury is important for both a student's academic and athletic career. The sooner an injury is treated, the more quickly the teen can return to full participation in school and sports. When injuries are left untreated, they can become exacerbated, leading to surgeries that cause additional missed time in the classroom and on the field.
Contact a physician at the first sign of injury to get your teen on the road to recovery.
Download the worksheet below here to help your teen plan out their week, month, semester or year.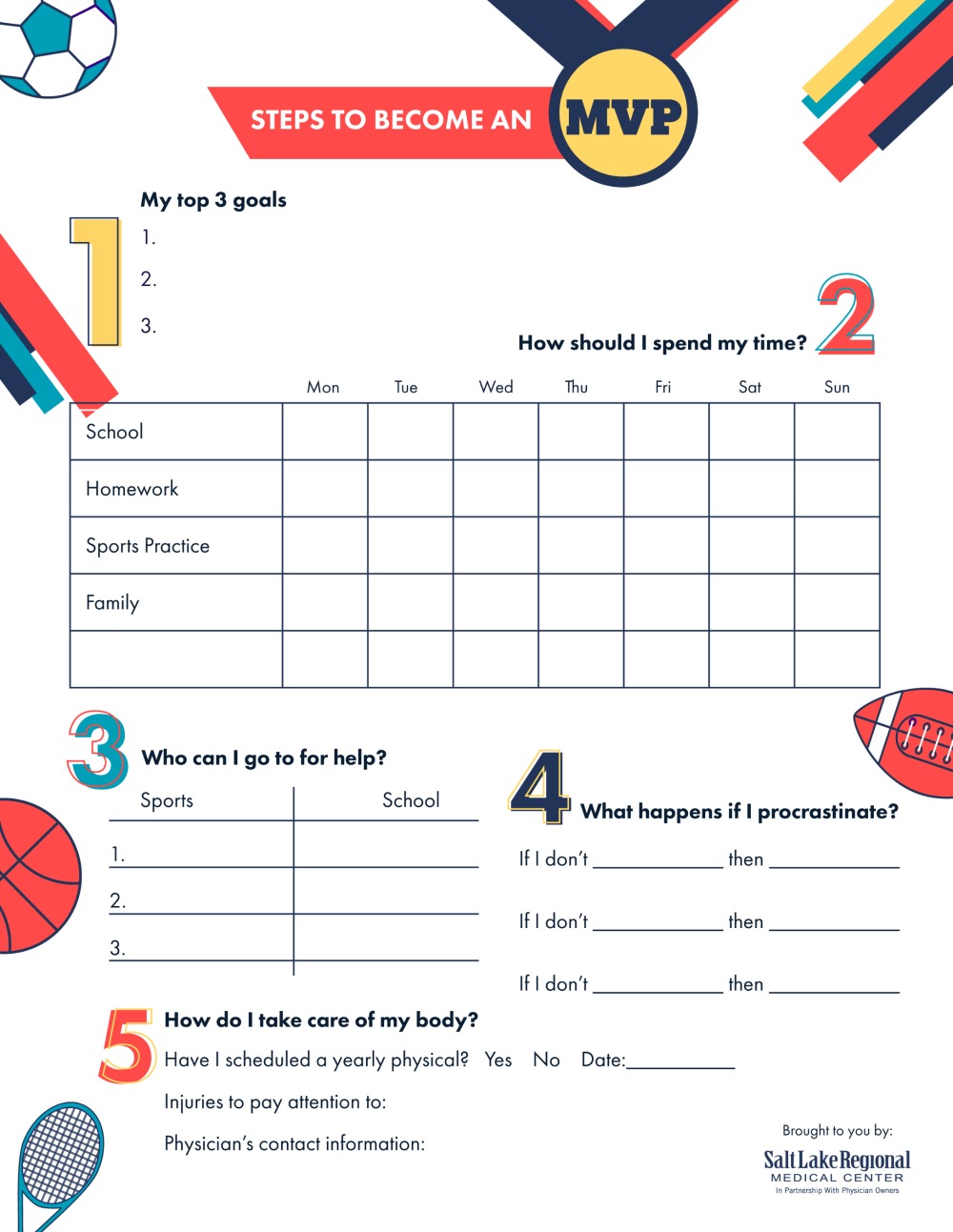 0 Pending Comments
Sorry, we are not accepting new comments on this story, but if you have more to contribute please email
newstip@ksl.com
Showing of 10 comments
Sorry, we are not accepting new comments on this story, but if you have more to contribute please email
newstip@ksl.com