SALT LAKE CITY — Playing music is like escaping into a whole other world. It's something that can help the worries of everyday life blend into the background.
"It helps me think about the rhythm and stuff instead of just the negative stuff," said Heather.
Heather is a 13-year-old girl who is trying to improve on the clarinet.
"I love that you can make up your own songs and stuff," she said.
She's getting a little help from a musician with the Utah Symphony.
"(The musician) was teaching me how to roll my finger up to a certain note because it's hard to get up to the high notes," she said.
Heather says she feels like music is the one thing she can control in her life.
"It makes me sad that my parents didn't know how to raise a child," she said. "They weren't ready."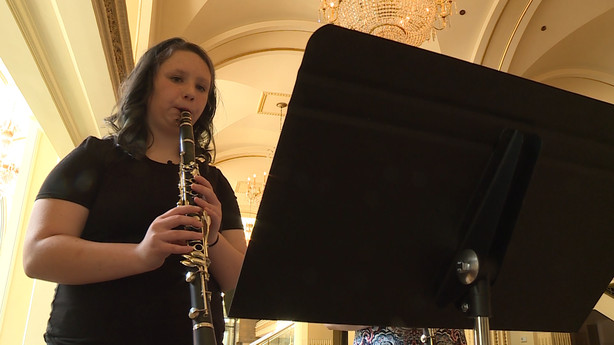 Heather has been in foster care ever since and even watched as her younger sisters got adopted.
"It makes me think that people only want little kids," she said.
This teen is not giving up yet on the hope of finding a family of her own.
"I feel like I'm lovable and I deserve to have a family," she said.
While musical notes help her escape into another world, a different kind of note helps Heather imagine the world the way she wants it to be.
"Someday, I want to be able to show them those notes," she said.
Heather writes notes to the family she hopes will come along and nearly every letter begins the same way.
"I feel like you guys are taking forever to come along, but I guess it takes a while to get the right family," she said. "It's just hard."
To learn more about Heather, contact The Utah Adoption Exchange at 801-265-0444.
Photos
0 Pending Comments
Sorry, we are not accepting new comments on this story, but if you have more to contribute please email
newstip@ksl.com
Showing of 2 comments
Sorry, we are not accepting new comments on this story, but if you have more to contribute please email
newstip@ksl.com