SANDY — Hundreds flocked to the Sandy South Towne Expo Center Wednesday through Saturday for the 11th annual OpenWest conference, one of the nation's largest tech conferences promoting open-source software.
The conference has grown since its beginnings in 2006 as it sought to celebrate and promote "open-source software," or original source code made available for redistribution and modification.
The conference showcased Utah's growing local tech sector and attracted high-profile speakers, including Goldman Sachs' managing director William Hurley.
One of the main topics at OpenWest this year was privacy. Kate Tummarello, a policy analyst with Electronic Frontier Foundation, gave a keynote at the conference to address the rise in political activity on the state and federal levels concerning privacy.
"This year has been moving at a breakneck pace when it comes to privacy at all fronts," Tummarello said. "We saw the FCC privacy rules come up and the NSA reauthorization debate happening. If Congress is doing something you don't like, especially if it strips away your privacy protections, you should speak up."
Related:
Others at the conference stressed the importance of open-source solutions to allow more online privacy.
"I think having open source makes the code running on computers more secure. The open standards allow for better security," said Trent Gundersen, senior manager at Security Metrics. "Proprietary security software is insecure and riddled with problems, holes and vulnerability."
Gundersen also recommended the open-source software Open VAS to find vulnerabilities in systems.
"We (at Secrity Metrics) specifically see data breaches increasing where people steal credit card and medical records and then put them on the black market for sale," he said.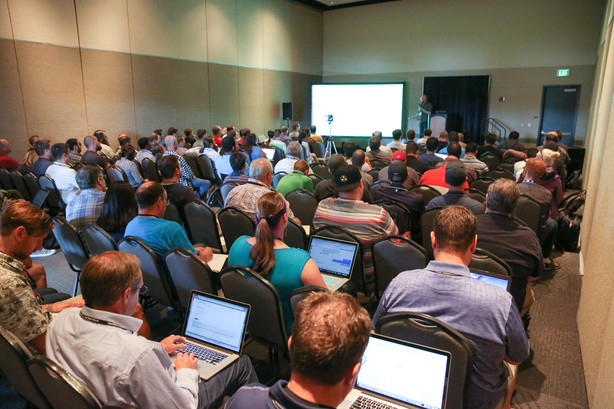 Keeping credit card information safe was another focus of the conference and members of the PCI Security Standards Compliance Council, a global group that works to implement security standards for account protection, had a large presence at the conference.
There were presentations, a PCI compliance meeting and a new compliance standard was announced on the Open West platform.
"That they chose to do it here instead of Silicon Valley is saying a lot about technology in Utah," said Victor Villa, president of Utah Open Source. "Our goal is to continue to grow, thrive and represent technology in Utah."
Those seeking more information about the conference can visit Utah Open Source or OpenWest. To learn more about online privacy and government legislation on this topic, visit the Electronic Frontier Foundation.


---
Photos
Related Stories
0 Pending Comments
Sorry, we are not accepting new comments on this story, but if you have more to contribute please email
newstip@ksl.com
Showing of 11 comments
Sorry, we are not accepting new comments on this story, but if you have more to contribute please email
newstip@ksl.com