DELTA — A museum focused on the history of the Topaz internment camp and chronicling the lives of those who were placed in the camp during World War II is celebrating its grand opening this weekend.
The detention camp inside the desert area opened on Sept. 11, 1942 — several months after President Franklin D. Roosevelt signed Executive Order 9066.
Nearly 75 years after it opened, a museum, located at 55 W. Main in Delta, now focuses on sharing the stories of the more than 11,000 people that passed through the internment camp throughout World War II.
Speakers of a two-day event Friday and Saturday to celebrate its grand opening include Don Tamaki, an attorney on the appeal team for Fred Korematsu, the man that sued the U.S. after being forced into an internment camp, and Franklin Odo, a former director of the Asian Pacific American Program at the Smithsonian Institution.
Lunatique Fantastique, a San Francisco troupe, will also perform the play "E.O. 9066" and a tour of the desert site will be given. More information about the grand opening can be found here.
The museum paints a picture of what life was like for Japanese-Americans in a dark stretch of American history.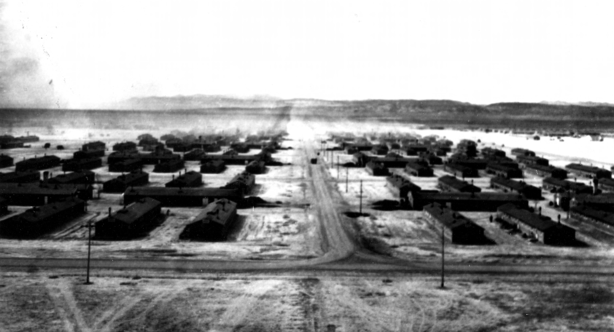 Roosevelt's order in 1942 came 10 weeks after the Pearl Harbor attack and amid concerns of more attacks by the Japanese, as the U.S. entered World War II. In his order, Roosevelt approved the removal of anyone in military areas, which included most of the west.
Hundreds and thousands of Japanese-Americans were relocated to internment camps — and many of those were transported to Topaz Internment Camp, a desert site in Millard County, as the U.S. war with Japan continued.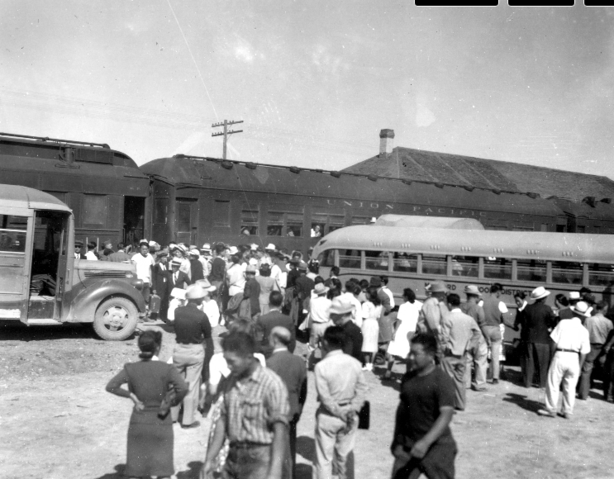 Topaz opened in September 1942 and as many as 8,000 people once lived there at one time during the war. It housed mostly Japanese-Americans that had been living in the San Francisco area. They had been forced out of their homes and away from work with little notice.
The site included three schools, two elementary schools and a junior/senior high school, as well as a hospital, administration buildings, warehouses and housing, among other buildings. None of the buildings on the land still stand.
Those placed in the camp lived in apartments and larger families received two apartments.
It wasn't a great experience either. In writing her own experience for Beehive History, Yoshiko Uchida chronicled her days inside the camp.
"Marching toward us down the industry road was a group of young Boy Scouts who had come with the advance contingent, playing bugles, trumpets, and drums and carrying signs that read, 'Welcome to Topaz — Your Camp,'" she wrote, of her first memories of the camp. "It was a touching sight to see them standing in the burning sun, covered with dust and making such a determined effort to lessen the shock of our arrival at this bleak desert camp."
She eventually worked at the elementary school, earning $19 a month.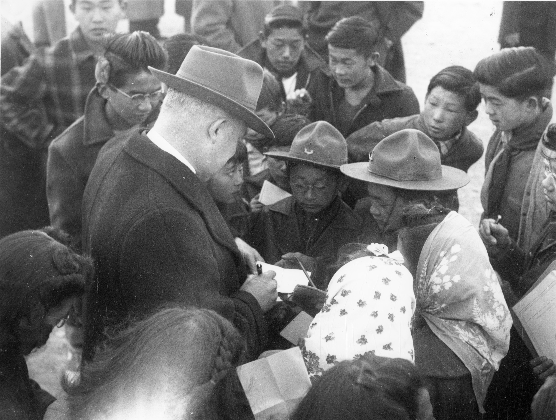 The area was dry and windy and dirt blew into cracks into the walls of the buildings.
In one instance early in its existence, a 63-year-old man named Hatsuki Wakasa was shot and killed by prison guards after walking too close to the perimeter fence. It was believed the man didn't hear or understand warnings from guards before he was shot and killed.
Internment camps were scattered across the country during the war and more than 100,000 Japanese-Americans were relocated within the first months of the order alone. They were allowed to return homes after U.S. Major General Henry Pratt issued Public Proclamation No. 21 in December 1944. Those relocated in the camps were allowed to return home in early 1945.
President Ronald Reagan, on behalf of the U.S, apologized to the Japanese-American community in the late 1980s and called for compensation to families that had been relocated.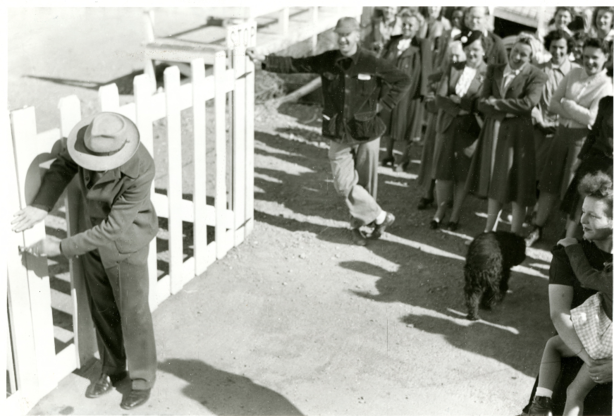 Topaz closed on Oct. 31, 1945. In all, more than 11,000 had been relocated there in a little more than three years of existence.
It ended a darker time in American history that can be found in Utah.
0 Pending Comments
Sorry, we are not accepting new comments on this story, but if you have more to contribute please email
newstip@ksl.com
Showing of 19 comments
Sorry, we are not accepting new comments on this story, but if you have more to contribute please email
newstip@ksl.com