UTAH COUNTY — We've all experienced it at some point or another. The phone rings, you answer it and the person on the other end believes they called somebody else — a wrong number.
But what happens when you don't answer and they leave a message with some very sensitive information?
It's happened to a Utah County man. And it was not one or two misdials. How about hundreds, maybe even thousands, over a matter of weeks? And what's on his voicemail could ruin anyone's finances.
For nearly two months, Brandon B. has been getting dozens of phone calls from complete strangers dialing the wrong number.
"I get between 20 and 50 phone calls a day," Brandon said. "The calls are in the middle of the night, middle of the day, early morning."
That in itself is a major annoyance, but the information they're leaving on his voicemail is a major problem.
Many of the calls begin like this:
"I'm trying to pay my credit card bill online."
"I would like to make a payment."
"I didn't make a payment and that's not like me."
Call after call and message after message, it is the same.
What may be the most concerning part is that every single day the wrong guy is getting full names, credit card numbers, 3-digit security codes and expiration dates. Complete strangers are taking their personal information and casually handing it over on a voicemail.
It's a voicemail set up when Brandon and his wife, Rikki, started their own online shopping business, NextWaveDeals.com. The problem is the last seven digits of their business number are the same seven digits for Barclays Jet Blue credit card.
In the middle of KSL's interview, Brandon got a call from someone in Massachusetts who had a question about their card.
"You probably dialed 800 instead of 866," Brandon told the person over the phone. "I'm so sorry," the Barclays customer said. "That's OK, this happens a lot," Brandon replied.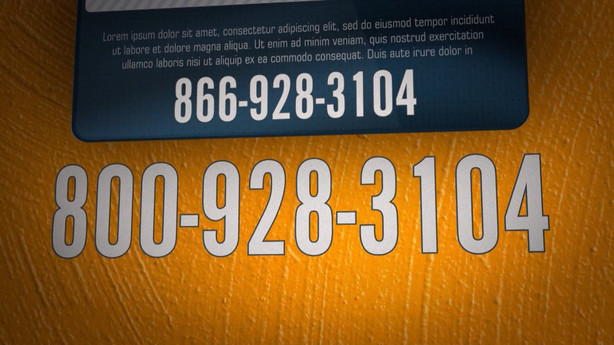 Brandon's start-up business has a 1-800 number. Barclays has a 1-866 number and bank customers are getting confused.
On one day in roughly an hour, Brandon got eight customer calls. The problem is not one of those calls was for his business, and it's costing him money.
"My bill just from this number last month was $113," Brandon said.
It would seem the problem has an easy fix, at least part of it. Right now, Brandon's voicemail is generic.
It doesn't state the name of his business, only a canned voice of a female saying, "Thank you for calling. To speak to a representative please press zero."
After waiting roughly 30 seconds the recording continues, "Thank you for calling. Please leave a message and we'll return your call as soon as possible."
Unfortunately, a good chunk of those messages has people leaving 16-digit credit card numbers under the impression a representative from Barclays Bank is going to call them back. Of course, nobody from the bank calls them back and the frustration is evident from those who have left several messages.
"Everything's been screwed up and changed," said one message. "Someone better get back to me soon," another message said. "This is getting to be ridiculous," one customer said.
Brandon has called Barclays Bank himself hoping to come up with a solution, but a customer service representative for the bank has made it clear, telling him there's nothing they can do because it sounds like customers are just misdialing.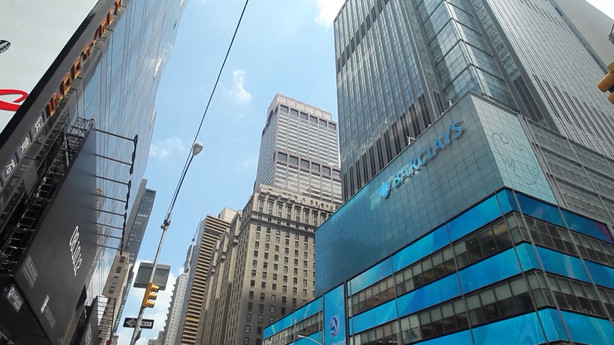 Misdials are costing Brandon hundreds of dollars and hundreds of headaches while leaving personal information with the wrong man.
And while Brandon has a noble reason for keeping his number, the reality is protecting the bank and people's identity is becoming a full-time job.
"Somebody could get this phone number and answer the phone and say that they are the bank," Brandon said.
But what is the kicker of this whole thing?
"Oh gosh," Brandon said, "the fact that my last name is Barclay."
In a cruel twist of fate, his last name is the same as the bank, Barclays, which customers believe they are calling.
"Our dad insisted that we answer the phone 'Barclays,'" Brandon Barclay said. "But I can't do that here."
Which means all these customers calling Brandon by mistake, you could say, aren't completely wrong.
Brandon said instead of changing his number, he's changing his voicemail to be more specific to his business, hoping that will cut back on the number of messages. But it's certainly not going to cut down on the number of misdialed calls, and he's willing to live with that.
The overall lesson is to not leave your name and credit card number on a voicemail. And if your last name is the same as a major bank with a credit card, don't start a business with an 800 number that perfectly matches the bank's 866 number.
0 Pending Comments
Sorry, we are not accepting new comments on this story, but if you have more to contribute please email
newstip@ksl.com
Showing of 68 comments
Sorry, we are not accepting new comments on this story, but if you have more to contribute please email
newstip@ksl.com