LEHI — There is no lawn Rodney Smith Jr. won't tackle. From the longest grass to the biggest weeds, the 27-year-old does it all.
The Alabama A&M University student is traveling from coast to coast this summer mowing lawns for those in need.
"What we do is, we do it for free. We don't charge nothing," Smith said. "We cut grass free for the elderly, disabled, single parent mothers and veterans."
In 2015, while attending school, Smith saw an elderly man struggling to mow his lawn and it sparked an idea. He started Raising Men Lawn Care, a service that encourages youth to give back to those who are struggling by mowing, raking lawns and shoveling snow from driveways.
"It lifts me up, you know. They're on a fixed income, they can only afford so much," Smith said. "So for us to come by and help them out, they use those funds on things they really need."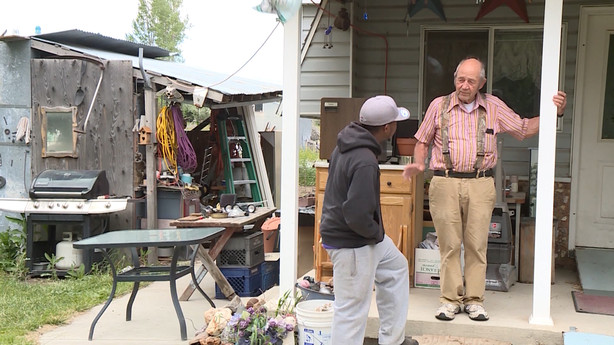 Smith started hitting southern states at the beginning of May. So far, Smith has mowed lawns in 12 states including Utah. With equipment donated by the manufacturing company Briggs & Stratton, he hopes to hit all 50 states by the end of June.
"Sometimes I can do two, three states in a day, depending on how close the states are," Smith said.
His experience so far has been a rewarding one. Smith said he'll never forget the people he met in the Lone Star State.
"I had one lady in Texas, she cried in my arms because her grass was so big and she needed it cut," he said.
On Friday night, Smith mowed the lawn of an elderly couple in Lehi. His next stop is Oregon. Smith plans to end his journey in Hawaii in late June. Smith hopes this journey across America will encourage others to serve those in need.
"If you're able, young, old, or whatever, you can make a difference with a lawnmower," he said.
Photos
0 Pending Comments
Sorry, we are not accepting new comments on this story, but if you have more to contribute please email
newstip@ksl.com
Showing of 38 comments
Sorry, we are not accepting new comments on this story, but if you have more to contribute please email
newstip@ksl.com