ST. GEORGE — With 80 percent or more of Utah's boating fatalities involving people who were not wearing life jackets at the time, Utah States Parks and Recreation officials have launched the "Nobody is Invincible" campaign.
The campaign focuses on increasing life jacket use among those enjoying Utah's waters, whether it be on the Great Salt Lake or one of Southern Utah's reservoir's like Sand Hollow or Gunlock.
Utah currently ranks in the top 10 states for boating fatalities, according to Utah State Parks officials, with 11.1 deaths per every 100,000 registered boats. As of mid-April, there have been two reported boating deaths in the state.
"Life jackets are just as important as the seat belts in your car," said Ty Hunter, the Boating Program manager for Utah State Parts and Recreation.
Boating fatalities can happen anytime, anywhere. According to statistics shared by state parks officials, the largest number of those deaths happen with open motorboats 21 feet or less in length; when the weather is nice and calm, and the waves are less than 2 feet.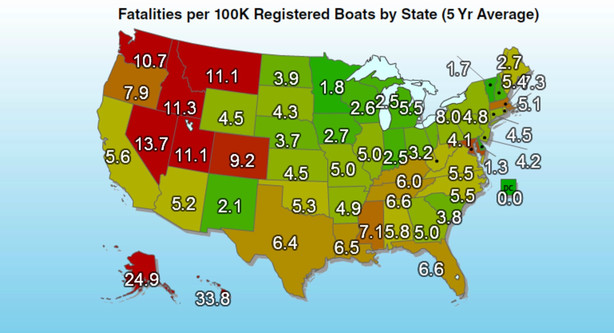 Photos

0 Pending Comments
Sorry, we are not accepting new comments on this story, but if you have more to contribute please email
newstip@ksl.com
Showing of 10 comments
Sorry, we are not accepting new comments on this story, but if you have more to contribute please email
newstip@ksl.com