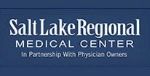 This story is sponsored by Salt Lake Regional Medical Center.
Exercise is important for all your body systems. From keeping your cardiovascular system in good shape to helping your joints' range of motion, everyone needs regular exercise to maintain and improve their health.
If you have joint pain or can't do intense exercise, low-impact exercises like yoga and swimming have been proven to provide similar or equal benefits. Take a look at these four exercises that will give the positive impact of exercise without the wear and tear on your joints.
Walking
Walking is a great way to keep in shape without being too hard on your joints. Walking in combination with careful stretching can improve your cardiovascular health, muscle strength and range of motion.
Taking 10- to 15-minute walks will get your blood flowing to your muscles and will get your heart beating. Regular walks, especially in nature, can be good for your mental health by giving you some quiet time.
After taking a walk, do gentle hamstring stretches by bending forward to try to touch your toes. Keeping both your lower and upper body stretched will improve your full-body range of motion.
You can stretch your obliques, or the muscles around the sides of your stomach, lower back and arms by doing a side bend. To do the bend, plant your feet hip distance apart. Stretch one arm laterally and diagonally over your head. Stretch your other arm in the same manner. Together with walking, these types of stretches will get your blood moving without impacting your joints negatively.
Yoga
Yoga has been around for over 5,000 years — its millennia of practice in India is a testament to its noticeable positive effects on health. Countless reports attest to the benefits of yoga. Yoga improves balance, tones the body and helps keep joints healthy, according to the American Osteopathic Association.
"If you want a low-intensity exercise that incorporates stretching, toning and endurance, you can have it all by doing yoga," said Dr. Trevor Magee, a joint replacement surgeon at Salt Lake Regional Medical Center.
Pilates
Pilates can stabilize and strengthen your core. Using a Pilates table, box or Wunda Chair, depending on which type of class you take, low-intensity resistance and holding specific poses can build and tone muscle.
If you're worried about injuring your joints or have had knee or hip problems in the past, Pilates can be a good way to keep active. "Pilates isn't just for fitness fanatics. It's actually an accessible way to build strength in your core muscles for better posture, balance and flexibility," according to the Mayo Clinic.
Swimming
Swimming is another low-impact exercise. Because the water offsets your body weight — a 200-pound adult weighs only 16 pounds in water — moving will be easier for people with mobility problems or health issues such as arthritis.
When you swim, you can get the benefits of an intense cardio workout without the wear and tear on your joints.
Addressing painful joints
If you're having trouble doing exercises because of arthritis or joint problems, find out options and treatments from a specialist at Salt Lake Regional Medical Center's Center for Precision Joint Replacement. Their specialty center utilizes the newest MAKOplasty technology in joint replacement. Contact 801-355-6468 for more information.
0 Pending Comments
Sorry, we are not accepting new comments on this story, but if you have more to contribute please email
newstip@ksl.com
Showing of 5 comments
Sorry, we are not accepting new comments on this story, but if you have more to contribute please email
newstip@ksl.com