PROVO — If you want to put smiles on kids' faces, just show them a swimming pool.
"It's one of those things where I passed out permission slips, and had every single one back the next day," said Lisa Hatch, who teaches sixth grade at Westridge Elementary in Provo. "That doesn't typically happen."
Hatch brought her students to the Provo Recreation Center. Amid the humidity and the smell of chlorine in the air of the pool area, the students' shouts nearly drowned out the constant roar of running water. For many, this trip has been top of mind.
"I have a couple kids in my class who were very anxious about the permission slip," Hatch said. "Wanting to make sure that they could come because I know they've never been able to come here."
Opening just shy of four years ago, the rec center has exceeded every expectation.
"Usage numbers are way above what was projected," said Scott Henderson, director of Provo Parks & Recreation. "We're at somewhere around 23,000 members, so approximately one out of every four people in Provo is a member."
But even at a place as popular as the rec center's become, there are some kids whose families simply can't afford the fees.
"Sometimes any fee, even fees that we consider are low and very affordable, can be a barrier to some families," Henderson said.
As Hatch said, many kids from Westridge Elementary have never set foot in the Rec Center before — but this field trip didn't cost any of them a dime.
"At first, I thought there had to be a catch," Hatch said. "But, turns out, they were really just doing this, making it possible for the students and they're really excited, and I'm really grateful."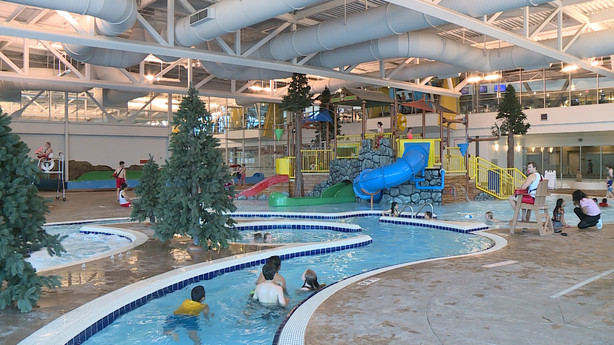 Scheduled in groups each and every day, children from grades three through six were invited from across Provo — thousands of kids in all, thanks to an anonymous donor.
"He wanted to be a part of eliminating any reason that these kids aren't able to come to the rec center," Henderson said. "It's a concept that he really championed and brought before us."
This "anonymous donor," as Henderson calls him, was celebrating a special birthday and didn't want any recognition for his gift at all.
"A very humble person," Henderson said. "One of the best people I know." But despite his best efforts, word of his gift spread around town — meaning this anonymous donor's wife convinced him to go public.
"The secret was out," the donor said with a smile while sitting in a wheelchair in Henderson's office.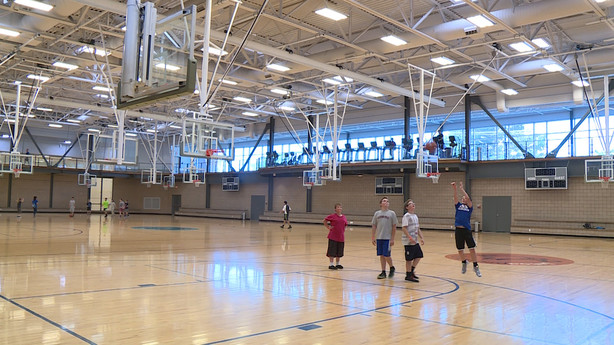 The donor's name is Ray Beckham — a longtime BYU communications professor who was on the committee to help plan the rec center and get the bond passed. Beckham's maintained a healthy relationship with Henderson and the center ever since.
"My wife said that everyone knows who it is," Beckham said. "They keep calling our house and telling us thanks, and writing us emails, and so she said 'It's no longer anonymous, you might as well come out with it.'"
Beckham brought a number of ideas to the rec center, including the thought of serving up the "world's largest birthday cake," before deciding on the final plan. "Well, I'm turning 90," he said. "I wanted to have a birthday party for the children of Provo."
Beckham hopes that by going public, he might make an even bigger impact. "By doing this, it might encourage a local business or a local family or a local club, like the Rotary Club, to do the same thing," he said.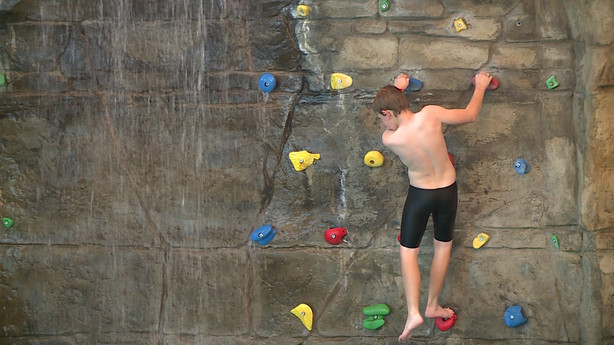 As part of his gift, the rec center's been holding birthday parties every day in his honor. The kids are called in from the pool, the basketball courts or wherever they may be to enjoy some cookies and leave impressions of their fingerprints on a poster as a way of saying thanks.
No longer anonymous, Beckham got a chance to visit the party in person, where he was greeted with a chorus of children singing "Happy Birthday."
And even while surrounded by a sea of kids and gratitude, Beckham's thoughts are on the future. Beckham's biggest birthday wish is that an endowment fund gets off the ground to sponsor memberships for disadvantaged kids.
"To make it possible for young children who can't otherwise afford to come," he said.
Photos
0 Pending Comments
Sorry, we are not accepting new comments on this story, but if you have more to contribute please email
newstip@ksl.com
Showing of 25 comments
Sorry, we are not accepting new comments on this story, but if you have more to contribute please email
newstip@ksl.com