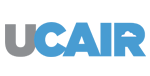 This story is sponsored by UCAIR. Show UCAIR about Utah air.
Did you know that just one person riding the bus or train can have a big impact on helping to clean up our winter air? The Utah Transit Authority says that leaving your car at home and riding UTA to work and back has a multiplier effect. One seven-mile commuter trip in a single-occupant vehicle produces more than 53 times the emissions of a commuter who bikes to a TRAX station and uses public transit.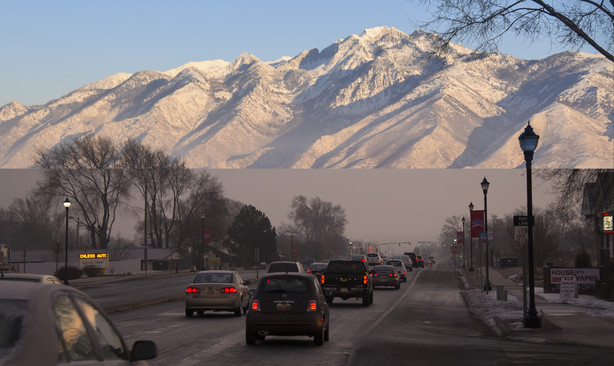 Whether a person uses public transportation or not, everyone benefits. According to the Federal Transit Administration, "Switching to riding public transportation is one of the most effective actions individuals can take to reduce their carbon footprint. Car transportation alone accounts for 47% of the carbon footprint of a typical American family with two cars—by far the largest source of household emissions." Locally, here are the clear facts:
It only takes 1.26 bus passengers to offset the emissions of a UTA bus. (UTA Air Quality Brochure) The more people ride UTA, the better our air will be. A full bus is like taking dozens of cars off the road.
In 2015 UTA averaged 95 riders per FrontRunner mile, which translates into removing 48 commuting cars from Utah roadways for each mile people ride on FrontRunner.
TRAX trains put-out zero emissions into our valley air.
UTA is reducing the emissions from its own fleet of buses with new technology, already cutting dangerous pollutants by more than 70 percent since 2007.
Today over 62 percent of UTA's transit bus fleet are clean diesel buses, clean diesel electric hybrids and compressed natural gas buses.
This spring, UTA will begin rigorous testing of its first of 5 all-electric buses, which produce no local emissions.
Use UCAIR's commuting calculator to see how many pounds of emissions you can reduce by riding transit.
Follow UTA on Twitter to learn about mandatory air quality action days and get other public transit updates.
0 Pending Comments
Sorry, we are not accepting new comments on this story, but if you have more to contribute please email
newstip@ksl.com
Showing of 18 comments
Sorry, we are not accepting new comments on this story, but if you have more to contribute please email
newstip@ksl.com