SALT LAKE CITY — Last September, one-year-old Leonardo Sanchez was accidentally suffocated under a bean bag at his West Jordan day care center. His mother, Danielle Sanchez, received a call, but was unable to rush to her son's side because the family car had been towed.
"(The day care) called me and said, 'Leonardo's not breathing, he's not breathing. You need to get here," Sanchez said as she recounts getting the call. But with no car to drive, Sanchez said, "All I could do was just pray."
What was the reason for the tow? The vehicle's registration had expired. But it wasn't the police that had their vehicle towed, it was their apartment complex.
Sanchez said the family had to save up money to get the car fixed because of a check engine light, and that their registration expired before they could afford to have it fixed. In the meantime they continued to park in their apartment designated covered parking place.
Their apartment community, however, had a rule that "no inoperable or unregistered vehicles may be parked on the premises," and enforced the rule with Legacy Towing. A warning was issued, and when the car still wasn't registered, Legacy Towing towed the car the night before the tragedy.
The family's victim advocate, Veronica Bustillos, learned what had happened and quickly called the tow truck company to get the car released.
"They need to get to Primary Children's Hospital," Bustillos said, remembering what she said to the company. "Without a car, they don't have a way."
Bustillos requested that the car be released immediately while she worked to get the money from a victims assistance fund. She claims that the company hung up on her.
"I was shocked that somebody could hang up on me like that," Bustillos said.
According to Bustillos, a police officer then attempted to call, but was also hung up on.
Legacy Towing denies ever hanging up, and said in a statement that the operator couldn't confirm that it really was a police officer calling, saying that no badge number was provided or identification to warrant Bustillos claims.
"(We) received little feedback, and rather aggressive and unprofessional demands," the statement claimed. "Our representatives receive several calls a week from vehicle owners making false statements," the statement went on the say.
"I'm sure they've heard every story in the book," Bustillos said, "but I'm not one of them."
Two days and many phone calls later, the property manager arranged for the car to be released for free.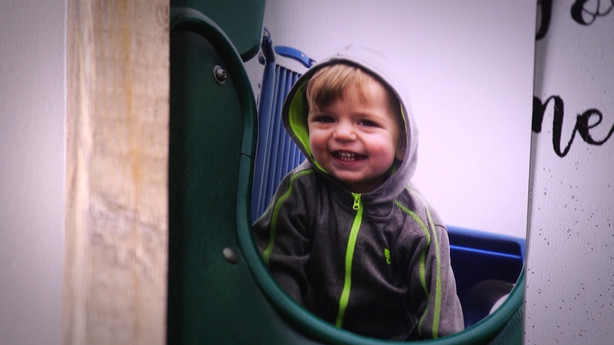 The experience has left Bustillos calling for a change in Utah's laws, which currently allows landlords to set and enforce their own parking rules.
"I think a bunch of us need to get together," Bustillos said. "Go over to the legislative offices, start making a change."
"We need to make sure that reason and common sense prevails in this regard," said Rep. Keven Stratton, R-Orem, who helped add consumer protections into Utah's towing laws in 2013.
"We've talked about whether or not the towing company should be able to enforce the registration of a vehicle," Stratton said.
"I don't think it's fair, especially if it's in my parking spot," Sanchez said.
Expired plates are normally a government matter, Stratton said, which are currently "being delegated to non-law enforcement folks."
While agreeing that apartment complexes shouldn't have to have unsightly junk cars in their lots, Stratton worries about the unintended consequences that can happen when private entities are allowed to enforce registration rules.
"The cost of getting the car out of being impounded can be greater than the cost to fix it and get it registered," he said.
"I understand they are doing their job, but have a little decency to help people when they don't know what's happening," Sanchez said.
The last major revamping of Utah's tow truck laws happened a few years ago. Until there's a change in the law, however, it's driver beware. And it's up to renters to know what their parking agreement is with their landlords.
Contributor: Freeman Stevenson
Photos
Related Stories
0 Pending Comments
Sorry, we are not accepting new comments on this story, but if you have more to contribute please email
newstip@ksl.com
Showing of 140 comments
Sorry, we are not accepting new comments on this story, but if you have more to contribute please email
newstip@ksl.com