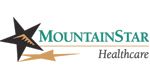 This story is sponsored by MountainStar Healthcare. Our hospitals and outpatient centers deliver high-quality, cost-effective patient care – when and where it's needed.
Your heart skips a beat. You feel butterflies in your chest. Your heart starts racing. No, it's not love. It's atrial fibrillation, a common but serious heart condition that affects millions of Americans and puts them at risk for a stroke. It may not be love, but it is Valentine's season – and it's Heart Health Month too; the perfect time to focus on your heart.
If you have AFib that has not responded well to medications, catheter ablations and other treatments, there's no better time to get your heart beat back to normal. Did you know that advanced treatment options for the most difficult-to-treat AFib are available right here in Utah?
Until recently, people suffering from chronic AFib had little hope of resolving the life-changing heart condition. However, cardiovascular surgeon Dr. David G. Affleck and cardiac electrophysiologists, Dr. Michael D. Eifling and Dr. Peter G. Forstall pioneered two innovative treatments in Utah that effectively treat long-standing, persistent AFib. They are among only a few cardiac surgeons and electrophysiologists in the state and nationwide who help patients by collaborating and sharing their expertise.
These heart specialists work together to offer two of the most advanced AFib procedures available today. They were the first doctors in Utah to perform a surgical ablation and a catheter ablation – during one hospital stay. During the procedures, the specialists use innovative heart mapping technology that helps them to better identify and block the storm of chaotic electrical signals that cause AFib.
Dr. Affleck partners with Dr. Eifling at St. Mark's Hospital in Salt Lake City and with Dr. Forstall at Ogden Regional Medical Center. Their combined expertise and collaborative approach to treating chronic AFib more often restores the heart's normal rhythm, especially when other types of treatment have failed.
Hybrid Ablation Treatment
These experienced teams of specialists originally partnered in 2013 to perform the hybrid ablation procedure. First, Dr. Affleck conducts a series of ablations — small, controlled burns — on the outside of the heart via 3-4 incisions in the chest. These surgical ablations block the electric signals causing the arrhythmia, allowing the heart to resume a normal rhythm. After that, this surgeon removes the left atrial appendage to decrease the patient's risk of stroke.
Here's where the unique collaboration and the hybrid approach starts… A few days later but during the same hospital stay, Dr. Eifling or Dr. Forstall completes the procedure via a catheter ablation. They further map the heart to identify and ablate any remaining errant electrical signals that couldn't be cauterized from the outside. This two-step process creates a scar that goes completely through the heart tissue, which more permanently blocks misfiring electrical signals.
Convergent Ablation Treatment
In 2016, these same specialists partnered again to offer the convergent ablation procedure to patients with AFib who cannot undergo hybrid ablation due to lung disease or other medical conditions. Though similar to hybrid ablation, this approach is performed via small incisions in the abdomen laparoscopically, eliminating the need to deflate a lung. Both the surgical and catheter ablations are completed during only one procedure in a single day, reducing hospitalization time and the additional risk of multiple anesthesia sessions.
These advanced AFib treatment options offer hope and healthier living with a normal heartbeat to patients who fit the following criteria:
Suffer from chronic, continuous or difficult-to-treat atrial fibrillation
Tried other atrial fibrillation treatments and ablations that were not successful
This February, don't let atrial fibrillation break your heart. Take control of your health and take advantage of the unique treatment opportunities right in your own backyard through MountainStar Healthcare.
It's easy to make an appointment and see one of their AFib specialists about these advanced AFib treatments. Just call 855-413-7829.
0 Pending Comments
Sorry, we are not accepting new comments on this story, but if you have more to contribute please email
newstip@ksl.com
Showing of 4 comments
Sorry, we are not accepting new comments on this story, but if you have more to contribute please email
newstip@ksl.com