SOUTH JORDAN — Putting on a quality production musical can be tough to pull off. It can be even tougher when the actors are children.
"We knew we wanted a show that had a lot of kids," said Elk Ridge Middle School drama teacher Kristie Wallace.
On Friday night, students were performing "The Lion King."
"This is a huge production," said Wallace. "We did 'Joseph and the Amazing Technicolor Dreamcoat,' and I was like, 'Let's do an easier one next year,' and we went even bigger with this."
From the very beginning, you can see the production and performance is top notch. But you can also see double characters on stage, and if you look closely, one of them is using sign language.
"My sister, Anne, is one of the biggest influencers of my life, and she's deaf," Wallace said.
Anne Fife, Wallace's sister, loves theater. But most of the time, when there is an interpreter, she misses what's actually happening on stage.
"They (deaf individuals) wish they could see everything happening on the stage as it happens and have some type of interpreter on stage with them rather than just off to the side," Fife said through an interpreter.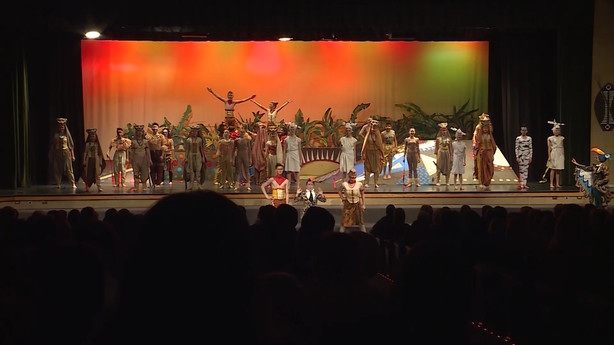 Having characters use sign language on stage during the performance makes this musical special to her and to anyone who is deaf.
"Using our own language, ASL, American Sign Language, and have the speaking and signing all match that, the comprehension is just unbelievable," Fife said.
It's not only an amazing experience for the students, who learned some sign language for their performances, but also for the audience.
"This is great," Wallace said. "It's not something that you see done, even on the professional level, and we're excited to provide it."
Students will be performing "The Lion King" two more times, Feb. 4 and Feb. 6, at Elk Ridge Middle School in South Jordan.


Photos
0 Pending Comments
Sorry, we are not accepting new comments on this story, but if you have more to contribute please email
newstip@ksl.com
Showing of 6 comments
Sorry, we are not accepting new comments on this story, but if you have more to contribute please email
newstip@ksl.com