PARK CITY — Imagine running from Provo to Preston, Idaho, in deep snow with a heavy pack on your back, and you might have a small sense of what one Utah woman recently endured.
Park City resident Jax Mariash, 36, became the first female to finish the Grand Slam PLUS in one fiscal year, a series of five 155-mile races, the last of which took place in Antarctica at the end of 2016.
Related Stories:
Since February, Mariash has run and won all four original races of the Grand Slam in Chile, Africa, China and Antarctica and came in second in a "roving" race in Sri Lanka for the Grand Slam PLUS.
Antarctica, or the Last Desert, as the race is known, was Mariash's last race of the series to complete and cemented her status as the first woman to complete all five races in one fiscal year.
"Only three people have ever done this before — all are men," Samantha Fanshawe, the CEO of the 4 Deserts Race Series, told KSL.com. "This year, there are five more people who will have achieved this feat if they complete The Last Desert successfully."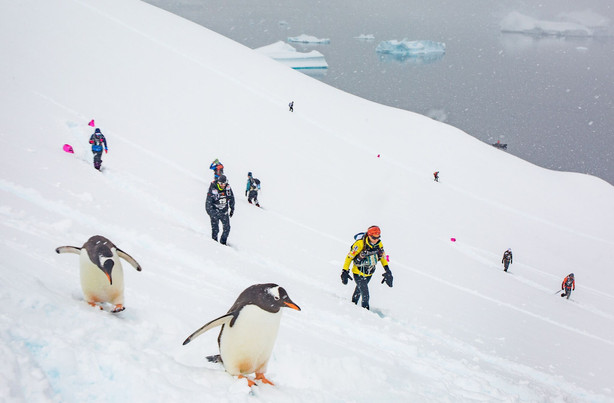 While the previous races mapped out different locations and required runners to go from point to point, in Antarctica, the runners were part of what could almost be considered an expedition group. Each day, the runners ventured out to look for appropriate terrain to run, then came back each night to the boat that served as their home for the time there.
"It was the hardest race of my life," Mariash said. "I thought it was going to be the easiest, I thought it was going to be this victory lap, (but) after day one I was crying at the finish from exhaustion and my legs hurt and we would go back to the boat every night with legs throbbing and just in total pain."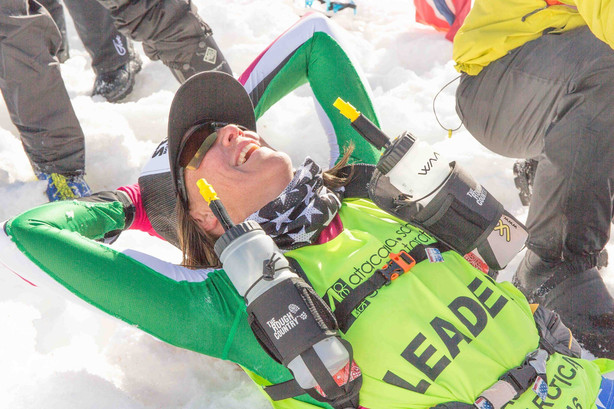 While the other races that Mariash ran required participants to run the full 155 miles (or 250 kilometers) to finish, the race in Antarctica required participants to run for specific amounts of time and placement was measured by the distance the runners achieved.
Mariash was the only woman to run all 155 miles in the time allotted and became the second woman to win all four main races.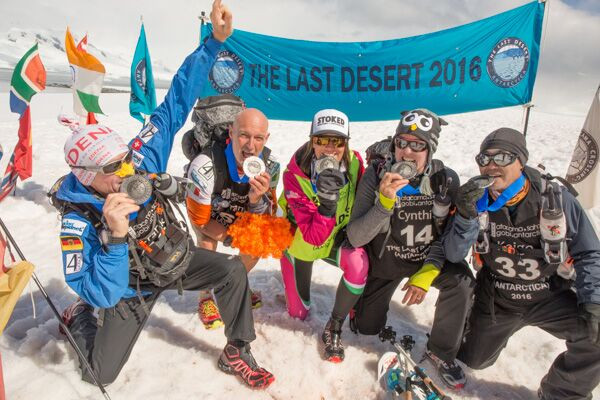 Besides being one of the most difficult races, Mariash said that, though in regular races runners can eat or go to the bathroom whenever they need to, in Antarctica they were only allowed to eat on certain tarps or use portapotties that race organizers had set up to protect the terrain.
"My favorite race is in Chile," Mariash said about the race at the Atacama Crossing. "I love the terrain there, it looks kind of like Mars and it's absolutely gorgeous. You kind of feel like you've gone to a different planet… it's just so pristine, so if you can take your mind off of the grueling effort below your feet, it's pretty beautiful."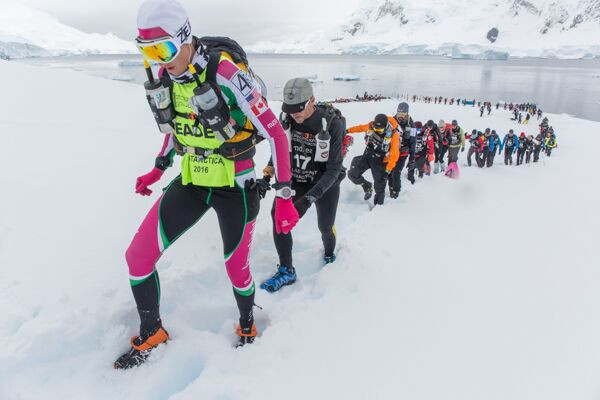 Though it was a grueling experience, Mariash is grateful for what it taught her and for the opportunity that it gave her to inspire others as well. People would message her as she ran each race, she said, reminding her that she was the one who had inspired them to get outside or run a 5K. She also began using the recognition she was gaining to raise awareness of Lyme disease.
"Mentally there are times where you just want to give up, especially racing and training… but for me so much of it was I didn't want to quit or screw up because I didn't want to let people down that I was inspiring or let these lyme patients down… there's a lot of times that I think they all carried me through."
Mariash is sponsored by Beet Performer and works to draw awareness to Lyme disease through an organization called the Lyme Light Foundation.


---
Liesl is a web reporter at KSL.com, section editor of KSL's Tech and Science section and a student at Brigham Young University. You can email her at lnielsen@ksl.com.
Related Stories
0 Pending Comments
Sorry, we are not accepting new comments on this story, but if you have more to contribute please email
newstip@ksl.com
Showing of 11 comments
Sorry, we are not accepting new comments on this story, but if you have more to contribute please email
newstip@ksl.com