LAYTON — A cyclist suffered a major heart attack in the middle of his morning bike ride. He's still alive thanks to the extra training of three Davis County sheriff's deputies.
Roger Bills, 57, said those officers and their additional skills made all the difference. Three years shy of turning 60, Bills still hits the pedals hard.
"We do 100 to 150 miles per week," he said.
On his ride Wednesday morning around mile 18, he "didn't feel quite right." He chalked it up to exhaustion and kept going.
At mile 37, he reached Layton Parkway and Main Street when something went wrong.
"It's like someone turned off the old tube TV. It's just noise, and it was black. That's all I remember," he said. "I heard a sound behind me like a scraping noise."
Deputy Christopher Pope was one of three officers making an arrest near that intersection when they saw Bills and his bicycle topple over.
"I thought after a little bit of time he might get up and say, 'Ouch, this hurts,' and he never did," Pope said. "Then we actually checked for his pulse at that time and found he had no pulse."
Bills had suffered a massive heart attack right there in the road. What Bills didn't know is these officers don't just make arrests. Davis County is the only sheriff's office in the state that requires all officers to also be medics.
"We are all certified as paramedics and law enforcement officers," Pope explained.
"We were able to defibrillate and we were able to get a pulse back," Pope said.
He and Bills say this story could have ended much differently. But for some reason, it didn't.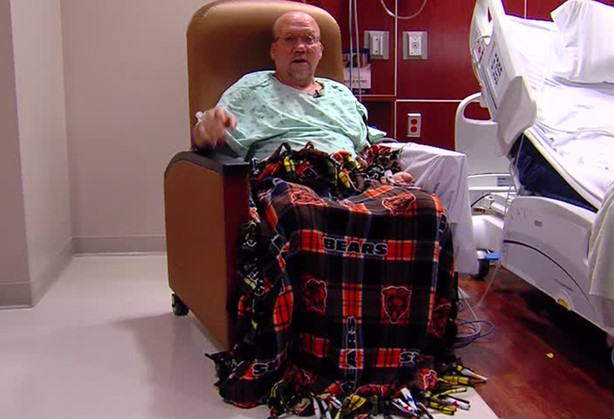 "What I believe is there could have been some intervention leading us to cross paths at that time," Pope said.
"If it would have been anybody else (to respond), I would have been in trouble," Bills said.
Bills continues to recover at Davis Hospital. He was training for a race at Bear Lake, but that's been put on hold while he recovers. However, he said he will return to biking soon.
Photos
0 Pending Comments
Sorry, we are not accepting new comments on this story, but if you have more to contribute please email
newstip@ksl.com
Showing of 26 comments
Sorry, we are not accepting new comments on this story, but if you have more to contribute please email
newstip@ksl.com