WEST VALLEY CITY — A summerlong art project designed to bring beauty and a sense of community pride was showcased Thursday morning.
Community members, city administrators, students and artists gathered to celebrate the completion and signing of a large mural at West View Park, 4100 S. 6000 West.
The mural, created with exterior acrylic latex paint, cost about $1,500 and was paid for from the city administration budget.
Headed by Master of Public Administration interns from BYU and the University of Utah, the mural is one of three community art projects meant to beautify and unify West Valley City. The other two projects — a mosaic on 2700 West near the TRAX Green Line and stenciled path-markers for four West Valley elementary schools — are set to be completed Aug. 18
Roger Whiting, a Sandy artist and founder of Community of Arts Utah, helped design and construct each of the projects. Whiting said the focus of his nonprofit organization is to "integrate children and teens with art projects that will revitalize their communities."
Whiting joined the three MPA interns and about 15 children from the West Valley City Housing Authority once each week at West View Park to paint the mural.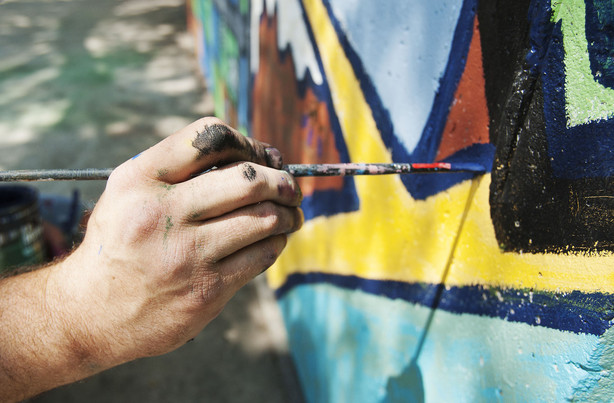 Romuald Rambikarison, an MPA student at BYU, said the three art projects were created to help change the negative stereotypes of West Valley City.
"The city kind of has this reputation of a bad, sketchy city," Rambikarison said. "The original idea was to create some sort of project that could beautify the city."
So Rambikarison and fellow interns Moussa Moses Cissoko, from BYU, and Todd Andersen, from the University of Utah, embarked on a project to beautify the city while also involving the creativity of low-income residents.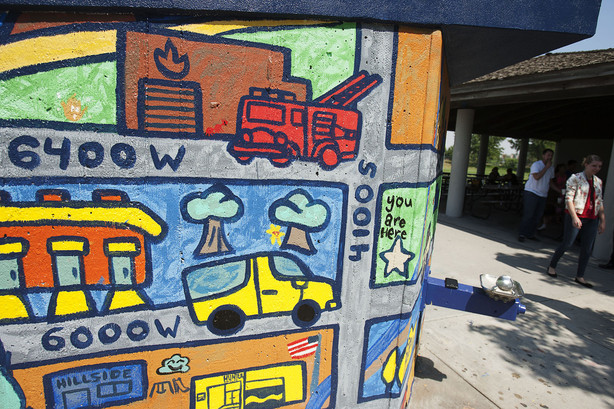 City manager Wayne Pyle said West Valley officials hope to expand the project to other parks if the community likes the artwork and it remains mostly safe from graffiti.
Pyle plans to continue the project by using interns from the University of Utah and BYU in future years.
"We want a uniqueness. We want to make it more fun," he said.
The city wants the projects to be "place-makers," allowing community members to feel a connection to their neighborhood, Pyle said.
"We just want to liven up the city and the neighborhoods, and instill a little bit more pride," he said.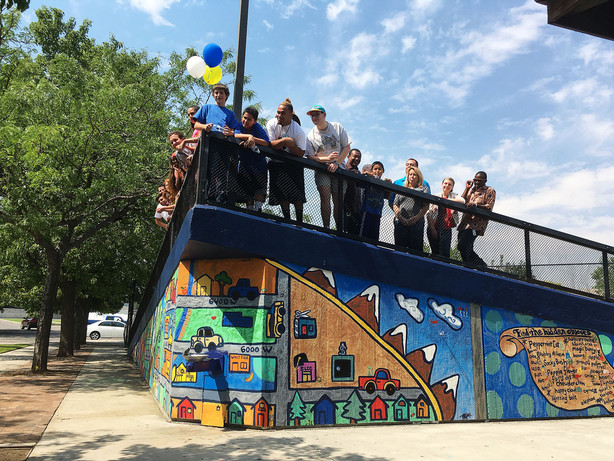 Photos
0 Pending Comments
Sorry, we are not accepting new comments on this story, but if you have more to contribute please email
newstip@ksl.com
Showing of 7 comments
Sorry, we are not accepting new comments on this story, but if you have more to contribute please email
newstip@ksl.com