SALT LAKE CITY — With the long Pioneer Day weekend, many will be taking a trip to the lake, and Division of Wildlife Resources officials are reminding those with watercraft that they must stop at mandatory quagga mussel inspection stations around the state.
To prevent the spread of invasive quagga mussels in Utah waters, DWR officials have implemented six inspection stations in locations across the state. However, DWR officials said they are concerned because "too many boaters are still blowing past the stations."
"Many of the boats that are traveling north on I-15 are coming from Lake Mead and other waters in Nevada," said DWR Lt. Scott Dalebout. "These waters are heavily infested with mussels. The key to keeping quagga mussels out of Utah, and keeping mussels that are in Lake Powell from spreading to other waters is complete and total support from the public. Please stop at the mandatory stations. Please do the right thing."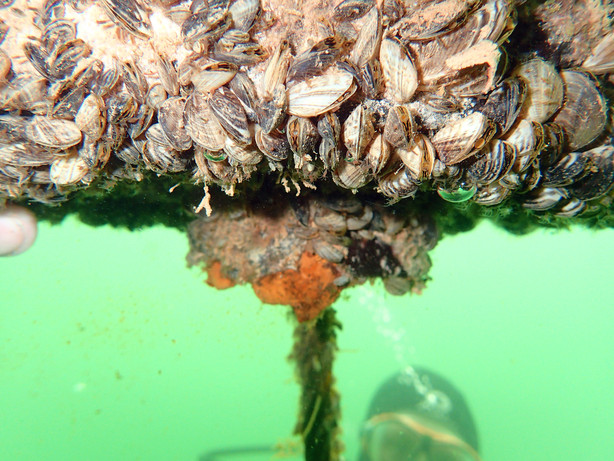 A major point of concern is the mandatory inspection station along I-15, just south of St. George. DWR officials said from April 14 through July 10, a total of 2,330 watercraft stopped at the point, but 514 didn't stop— a one in five ratio.
DWR said the other mandatory inspection stations have only a slightly better compliance rate.
The compliance rate for the two stations at Lake Powell — one at the Wahweap marina and one at the Bullfrog marina — is 85 percent. At the Daniels Canyon port of entry on U.S. Highway 40, just southeast of Heber City, only 90 percent of passing boaters stop. Two inspection stations are located near Bear Lake, with one in Garden City and one in Laketown, and only 95 percent of passing boaters stop there for inspections, DWR said.
Boaters who fail to comply and stop at mandatory inspection points will be ticketed.
Related Stories:
State officials are concerned about the spread of quagga mussels because they cause many problems including plugging water lines and damaging boats. Mussels also remove plankton from the water column and plankton support many of Utah's native fish, the news release said. When mussels die in large numbers, they smell bad and their sharp shells can cut people's feet.
"Our biggest concern is the water infrastructure in the state," Dalebout said. "Everything from drinking water to irrigation water to water treatment facilities would be affected. We absolutely must do everything we can to keep these mussels from getting into and spreading in Utah."
For tips on how to decontaminate your boat from quagga mussels, click here.
Photos
0 Pending Comments
Sorry, we are not accepting new comments on this story, but if you have more to contribute please email
newstip@ksl.com
Showing of 21 comments
Sorry, we are not accepting new comments on this story, but if you have more to contribute please email
newstip@ksl.com