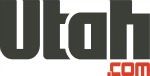 This story is sponsored by Utah.com. Everything from hiking to camping to touring the national parks, Utah.com has everything on where to go and what do to in Utah.
Whether you're a noob or a pro, if you can't talk the talk, people will look at you weird. Take this quiz to see if you know your ski/board jargon. Share your results with us at Utah.com!
In the KSL app and can't see the quiz? Click here.
0 Pending Comments
Sorry, we are not accepting new comments on this story, but if you have more to contribute please email
newstip@ksl.com
Showing of 7 comments
Sorry, we are not accepting new comments on this story, but if you have more to contribute please email
newstip@ksl.com