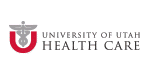 This story is sponsored by University of Utah Health Care.
It doesn't exactly sound like a ringing endorsement for Jeff Warren's favorite sport:
"Cycling is a lot like cancer," said Warren, who was diagnosed with stage IV head and neck cancer the day after Christmas in 2000 and given a 25 percent chance to live five years. "It's all about how much pain you can endure, how much suffering you are willing to put yourself through."
Warren adores cycling. Really.
In fact, the 62-year-old, who beat cancer 14 years ago, is such a devotee of the grueling sport that he founded the Huntsman 140, set for June 20. It's a bike ride from Delta in Millard County to the University of Utah's Huntsman Cancer Institute (HCI) where Jeff says he was "treated with such caring and respect and devotion" while fighting the disease. Last year, more than 1,000 people participated in the final day's pedal to HCI, raising about $400,000 for cancer research. An impressive scene, especially when you consider the event's humble beginnings.
"It makes me laugh even thinking about it now," Warren said. "When it started, it was just me riding alone, with my wife Janet and youngest son Josh driving support."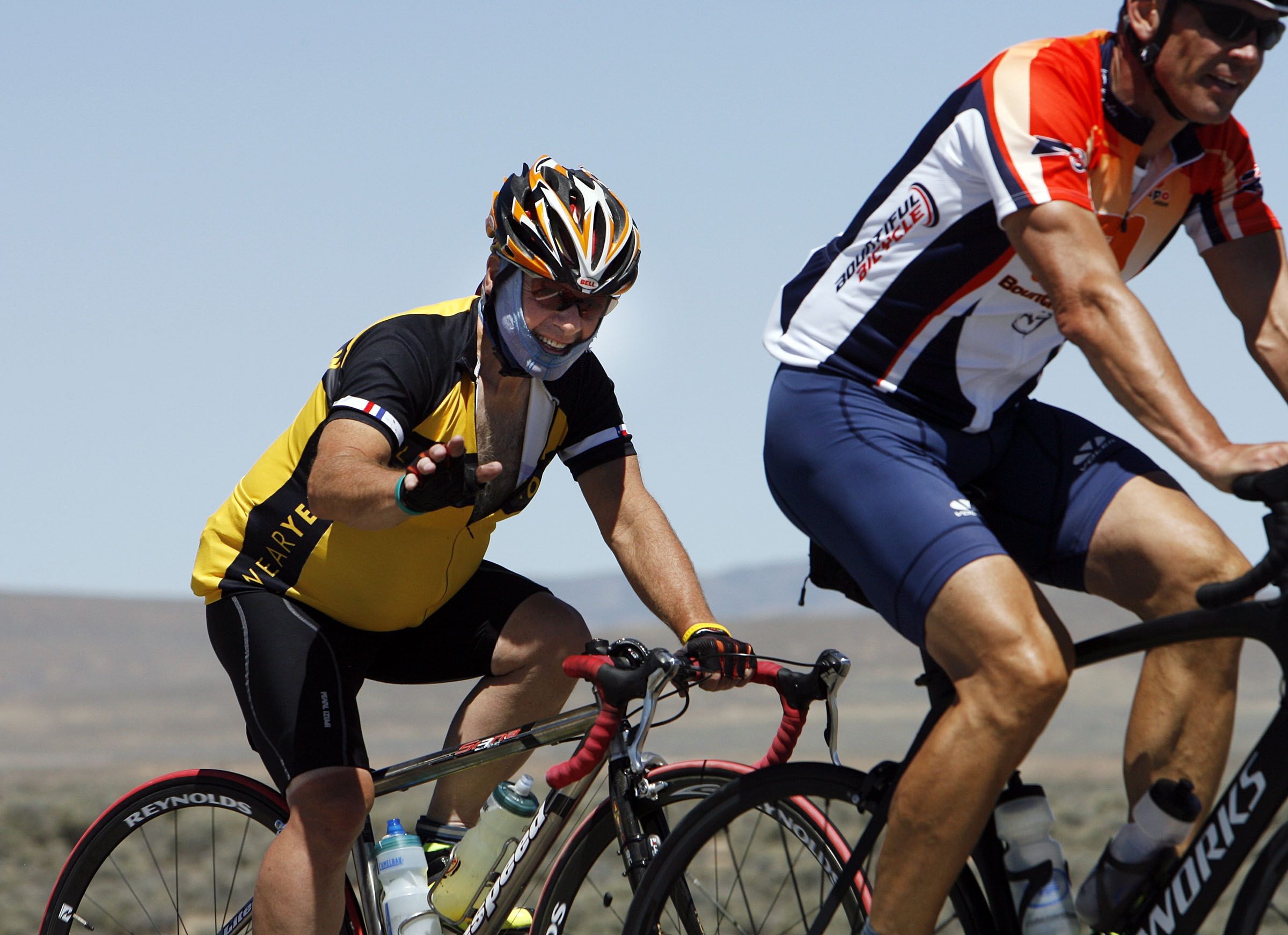 Photo credit: University of Utah Health Care
That first ride was symbolic for Warren. He'd endured three surgeries, 38 radiation sessions and more chemotherapy than he wants to remember. After thwarting cancer's best efforts, he decided to celebrate by heading home, to Reno, Nev., using the strength in his legs to take him there.
"No. 1, I wanted to send a message to my body that if there was going to be suffering, I was going to say when it started and how long it lasted — not some freaking mutant cell," said Warren, explaining why he started the annual ride. "No. 2, I wanted to send a message to those who were enduring cancer or cancer treatment that we can get our lives back and turn them into anything we want. No. 3, I wanted to raise funds for HCI."
That first year, he generated $7,000 for research. For each of the next three years, Warren rode from Salt Lake City to Reno, but now he rides in the other direction — toward HCI instead of away. It's a 667-mile journey that has taken him through snow, freezing rain and gale force winds.
"It's seldom pleasant sunshine on Highway 50," Warren said. "It has the moniker 'The Loneliest Road in America.' It truly is."
It's less lonesome these days. This year 16 cyclists will accompany Warren for the full Reno-to-Salt Lake City pilgrimage. When the pack reaches the final stretch, known as the Huntsman 140, several hundred participants, each encouraged to raise $500, will join in for the distance of their choosing: 140, 75, 50, 25 or even a 1-mile "victory lap" for survivors, their doctors and their support systems.
"These are the kinds of stories that make being an oncologist really exciting," said Shane Lloyd, M.D., a physician at HCI who specializes in radiation oncology. "So many of our patients provide us with such wonderful examples of overcoming odds and maintaining hope and optimism. A lot of patients go on to become advocates for cancer research. It took that chance event happening to that person for a new advocate to be born, and they do a lot of good."
It certainly happened in Warren's case. If it wasn't for cancer, he may never have picked up cycling, let alone start a fundraising ride. Before his diagnosis, Warren was a runner who averaged 50 miles a week.
"After I came back from cancer, my salivary function was such that I couldn't carry enough water to keep hydrated," said Warren of his switch to the saddle.
The salivary glands are one of the areas where head and neck cancer arises, along with the mucosal surfaces of the oral cavity, sinuses, larynx, pharynx and lymph nodes. It used to be that head and neck cancer was largely found in patients who were smokers, but now the inciting factor is more often than not human papillomavirus (HPV), Lloyd said.
"The initial signs include sores in the mouth, bleeding from the nose, coughing up blood, difficulty swallowing, and pain in the throat, mouth, nose and face area," Lloyd said. "Often the first sign is a swollen lymph node in the neck that the patient can feel."
Nearly 15 years since that devastating December 26, Warren remains cancer-free. He's excited to begin his 14th triumphant, two-wheeled odyssey. Bring on the rain, even a little road rash. It's the kind of pain he'll happily signed up for.

0 Pending Comments
Sorry, we are not accepting new comments on this story, but if you have more to contribute please email
newstip@ksl.com
Showing of 2 comments
Sorry, we are not accepting new comments on this story, but if you have more to contribute please email
newstip@ksl.com