SALT LAKE CITY — In 2010, Garrett Sherwood and Ryan Hayes first performed their rock opera "Deep Love" in front of about 30 people at a small cafe in Rexburg, Idaho.
Five years later, the "full-length theatrical production told completely through song" will be performed at the New York Musical Theatre Festival in July, according to Sherwood.
A "ghostly" production performed annually around Halloween, "Deep Love" started small, but has steadily gained a following throughout Idaho and Utah, co-writer Sherwood said.
The rock opera follows the story of a young widow named Constance who is mourning the loss of her husband. Her late husband, christened 'Old Bones' in his ghostly form, expresses jealousy beyond the grave when Constance finds a new lover in a man named Friedrich, whose ex-lover Florence also gets tangled in the mess.
"We make it a little bigger and better every year, we just tweak things and our fan base gets bigger," Sherwood, who plays Friedrich, said. "We have really great and loyal fans."
Jon Peter Lewis, a former contestant on "American Idol" and NBC's "The Voice," where he sang alongside Hayes, plays Old Bones in "Deep Love" and is the producer and stage director of the show.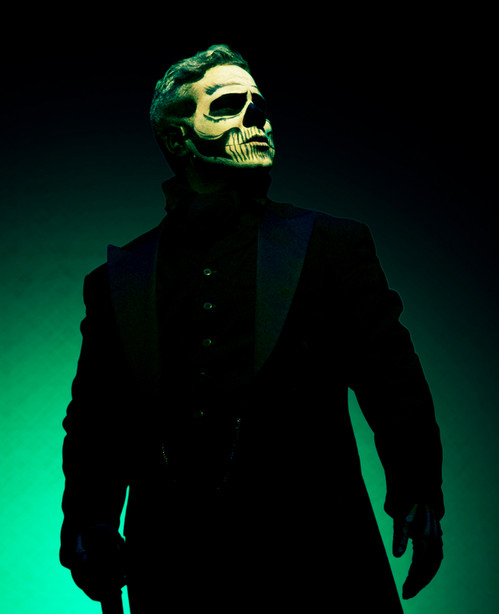 Amy Whitcomb, who was also on NBC's "The Voice," plays Friedrich's jealous ex-lover, Florence, and Provo native Melanie Stone plays Constance.
"It's a bunch of fun to have such talented people involved," Sherwood said.
After Sherwood, Hayes and Lewis performed the rock opera for the first time, they "knew (they) had something really good and wanted to take it places," Sherwood said.
The artists took their production from Rexburg to Idaho Falls to Salt Lake City, where they are now based. "Deep Love" has been performed at the Rose Wagner Performing Arts Center a few times, Sherwood said.
"Deep Love" was featured at the Arts Northwest festival in Eugene, Oregon, last fall, so the creators decided to continue applying for festivals to try to glean a national audience.
An award-winning festival, the New York Musical Theatre Festival, received more than 400 applications for this summer's event, and "Deep Love" was chosen as one of the 10 finalists, Sherwood said.
"They've had shows that have been one of these featured shows and within six months were on Broadway. So that's sort of like the best we can hope for," Sherwood said of the festival. "At the very least, we're going to be performing for producers and agencies in New York. We're going to get in front of a national audience and we're basically hoping to expand what we do next year."
"Deep Love" will be performed in New York City for an entire week in July. The dates are yet to be determined.
Related Links
0 Pending Comments
Sorry, we are not accepting new comments on this story, but if you have more to contribute please email
newstip@ksl.com
Showing of 0 comments